Desccription of Decoding the Tarot: The Ultimate Guide to Divining the Ancient Wisdom of the Tarot Deck
Have you always been interested in the tarot, but aren't sure how to read the cards?
Do you have a deck that you love, but rely on that clunky book to find out what each card means?
Do you long to tap into your innate wisdom to divine the story of the deck?
Are you ready to become a professional tarot reader? Or, would you like to simply have this incredible tool at your disposal for daily questions and inspiration?
This course is for you!
What you will learn in Decoding the Tarot: The Ultimate Guide to Divining the Ancient Wisdom of the Tarot Deck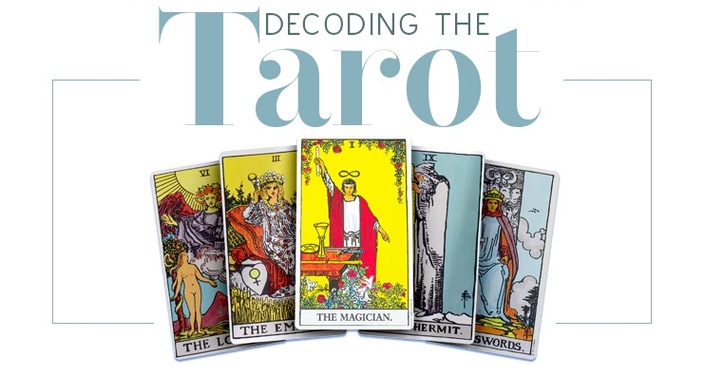 In This Decoding the Tarot Course, you will learn: 
SO3 The history of the Tarot…it's not what you think!
The symbolism and mythology behind the deck and hidden within every card
Des How to effortlessly read the tarot deck, and do spreads for daily or long-term readings
De How to look at every card…and understand its meaning and relevance to your reading!
The best way to access the divine connection that allows you to read the tarot deck with ease and accuracy
Course Curriculum
Welcome to "Decoding the Tarot"!

Get ready to divine the wisdom of the tarot (7:11)
Welcome: Thank you for Registering for Decoding the Tarot! (13:00)

Understanding the Tarot

Tarot History: It's Not What You Think! (12:21)
The Power of Symbols: Reading the Signs in the Tarot (13:13)
The Psychology of Numbers (9:26)
Court Cards: Levels of Mastery (5:58)
The Major Arcana: Trump Cards and Their Story (53:08)
Workbook: Understanding & Divination

The Swords: Thinking About Fortune

Understanding Swords: The Intellectual Suit (5:44)
Swords Cards: Symbolism, Story & Sentiment (9:31)
Workbook: Understanding & Divination of Swords

The Wands Cards: Manifesting In Broad Daylight

Understanding Wands: The Inspirational Suit (5:00)
Wands Cards: Symbolism, Story & Sentiment (10:56)
Workbook: Understanding & Divination of Wands

The Pentacles Cards: Cultivating Inner Abundance

Understanding Pentacles: The Manifestation Suit (3:17)
Pentacles Cards: Symbolism, Story & Sentiment (11:18)
Workbook: Understanding & Divination of Pentacles

The Cups Cards: Discovering Your Inner Wisdom

Understanding Cups: The Emotional Suit (3:55)
Cups Cards: Symbolism, Story & Sentiment (9:47)
Workbook: Understanding & Divination of Cups

Divining the Deck

Divining the Deck: How to Use the Tarot (39:54)
StartWorkbook: Become a Tarot Reader!
Certification Process: Final Test & Application for Certification
Who is this Decoding the Tarot course right for?
This Decoding the Tarot course is right for anyone who has an interest in the tarot and a desire to tap into the greater wisdom that is available to us all. If opening yourself up to this wisdom inspires you, this course brings it home and makes it an active experience for you. If you love the tarot, symbolism and mysticism and want to know more about how to bring this into your daily life, this is for you. If you need support in getting comfortable with reading the tarot, this course does that. And, honestly? If you need hand holding and a structure for diving into the spiritual practice of the tarot, this online experience is perfect.
Frequently Asked Questions
1, Alanna, what makes you qualified to lead this Decoding the Tarot course?
My background in yoga, mythology, astrology, tarot, and spiritual studies spans nearly two decades. I have written three books on the mythology of yoga. I also have a Ph.D. focused on this material and my expertise includes mythology, alchemy, depth psychology and yoga. I integrate all these into my understanding of mysticism, tarot, and the occult to develop a complete, integrative approach that brings the ancient practice into modern life. I've been reading tarot professionally for more than 5 years, and have read for hundreds of clients. For me, the tarot is a daily practice, and has become a trusted friend.
About Alanna Kaivalya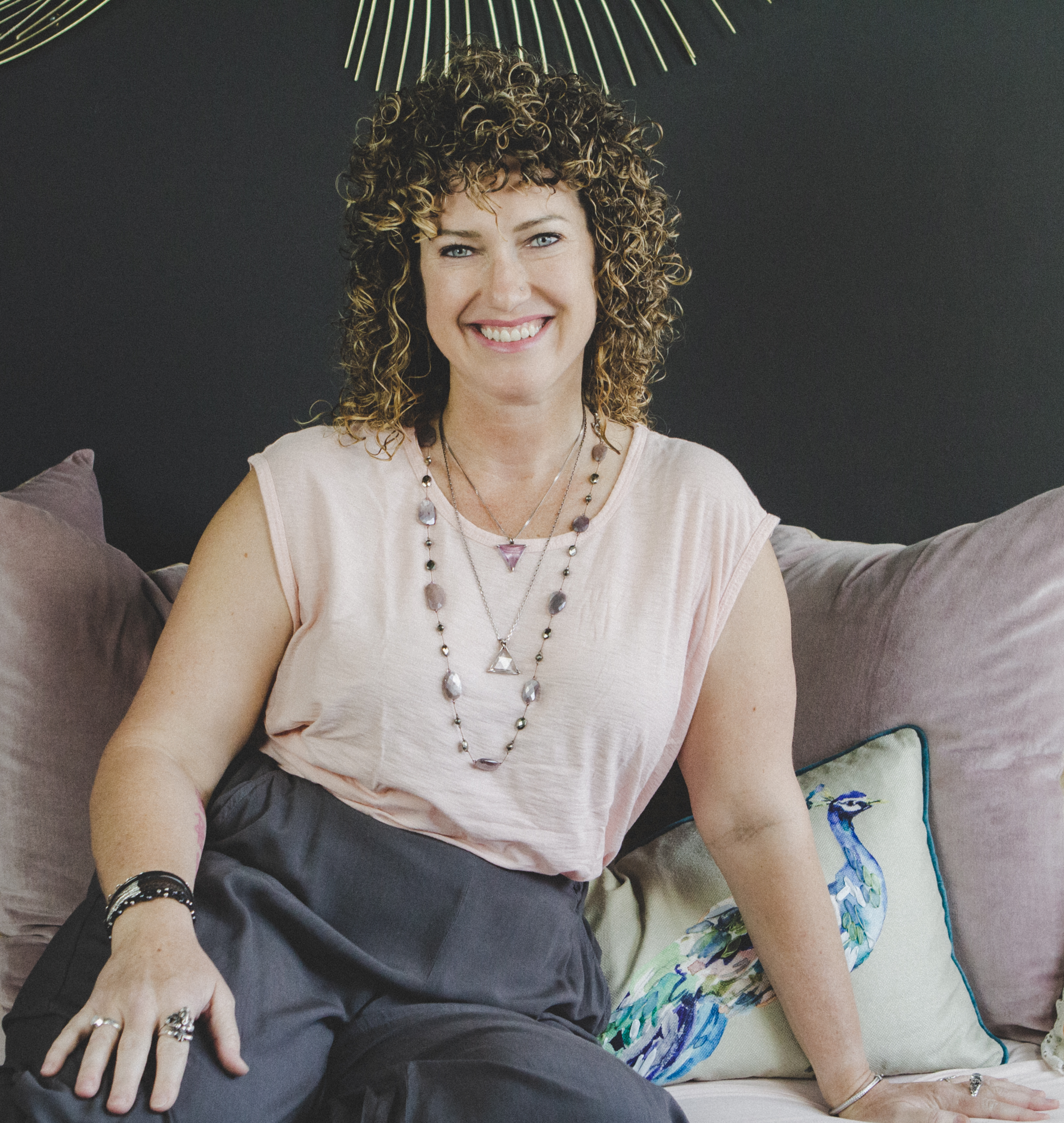 Often referred to as the "Yoga Doctor," Alanna Kaivalya, Ph.D., helps yoga teachers embody their knowledge, up-level their skills and create more impact in the world. She gives you clear pathways to earning a living with your spiritual practice and help others with your gift.
On this principle she founded The Kaivalya Yoga Method®, a fresh take on yoga emphasizing the individual path while honoring tradition. Teaching students since 2001 and teachers since 2003, Alanna has written and developed teacher trainings worldwide for top studios and independently. In 2015, she debuted a comprehensive 500hr-online teacher training.
She holds a Ph.D. in Mythological Studies with an Emphasis in Depth Psychology from Pacifica Graduate Institute, has authored numerous articles and three books: Myths of the Asanas, an accessible practitioner's guide to stories behind beloved poses; Sacred Sound, a yoga "hymnal," illustrating the role of chant and mantra in modern practice. Her third book, Yoga Beyond the Mat, is a guidebook showing practitioners how to make yoga their spiritual practice.
She lives in New York City with Roxy the Wonderdog.
More courses from the same author: Alanna Kaivalya
Share Tool - Group Buy Tools and Premium WordPress From $1
DELIVERY POLICY:
When will I receive my course?
You will receive a link to download your course immediately or within 1 to 21 days. It depends on the product you buy, so please read the short description of the product carefully before making a purchase.
How is my course delivered?
We share courses through Google Drive, so once your order is complete, you'll receive an invitation to view the course in your email.
To avoid any delay in delivery, please provide an Gmail and enter your email address correctly in the Checkout Page.
In case you submit a wrong email address, please contact us to resend the course to the correct email.
How do I check status of my order?
Please log in to CourseAMZ account then go to Order Page. You will find all your orders includes number, date, status and total price.
If the status is Processing: Your course is being uploaded. Please be patient and wait for us to complete your order. If your order has multiple courses and one of them has not been updated with the download link, the status of the order is also Processing.
If the status is Completed: Your course is ready for immediate download. Click "VIEW" to view details and download the course.
Where can I find my course?
Once your order is complete, a link to download the course will automatically be sent to your email.
You can also get the download link by logging into your CourseAMZ account then going to Downloads Page.
You may also like: