Description of Integrative Approaches to Therapeutic Rehabilitation

Methods like yoga, Tai Chi and mindfulness are not always considered treatments when planning out your rehabilitation approach for your clients. But more and more rehab clients are seeing outstanding results with these interventions.
Better posture. Less pain. Increased mobility. Decreased rehabilitation time. Some are even experiencing pain relief from old injuries.
Healing the body using methods like yoga, Tai Chi and mindfulness seems to be the missing piece to the rehab world…which is why we created this comprehensive online course, to give you step–by–step guidance to incorporate these effective treatments into your practice.
Integrative Approaches to Therapeutic Rehabilitation brings the mind and body together through dozens of evidence–based techniques to reduce stress, anxiety, tension and pain, while improving flexibility, strength, endurance, balance, and so much more!
Designed specifically for rehab professionals like you, this online course shows you how these modalities are effective with any rehab client, and how to apply each to fit the individual needs of your clients.
Taking this course is not just adding another rehab treatment to your toolbox — it's about treating your whole client, giving them exercises that treat both mind and body, and the phenomenal results they'll get almost instantly!
No experience is required — the experts featured in this course will walk you through each movement step–by–step, so you can use them with your clients!
What you'll learn in Integrative Approaches to Therapeutic Rehabilitation
Walk away with NEW therapeutic rehabilitation strategies…
Part One: Yoga for Therapeutic Rehabilitation: Learning New Tools & Expanding Your Practice
It's no secret that yoga has gained popularity in the western world, but did you know that when you incorporate it into your rehab routine with pinpointed techniques, your client's can release trauma–induced pain they've been enduring for decades?
In this section of the online course, you'll discover exactly how you can use yoga therapeutically with all of your clients!
Every part of the mind and body is affected when you use yoga, from cardiopulmonary to musculoskeletal and the nervous system. Ms. Shandalov makes it easy to understand how using this modality affects your client, and the exact techniques you need to use to achieve specific results. You'll learn how yoga:
Aids the body's systems, including the neuroplasticity benefits for adults and kids
Reduces pain and tension brought on by physical trauma, including applicable techniques
Can increase proper breathing and positioning techniques for upright, side-lying, wheelchair and standing clients
Can affect clients instantly, including dozens of case study examples and live demonstrations
Allows for better posture, less tension on the joints, increased balance abilities, and so much more
Plus, you'll get practical applications for dozens of diagnoses, from dependent to active clients across the board.
Part Two: Tai Chi for Health: Solutions for Falls, Fitness, Strength & Stress
This evidence–based session will dive into the transformative effects of Tai Chi and how you can incorporate them into your rehab routine. You'll get a crash course in the top physical, mental and emotional benefits of this age–old method that's been rising in popularity over the last few years.
Ralph Dehner, COTA, CPT, will guide you through the latest research, applications and reasons why Tai Chi is an excellent addition to your rehab strategy, regardless of your client's age. He'll also show you how it's pivotal if you treat geriatric clients and how it can be used in fall prevention!
Learning a new set of techniques can be overwhelming, but in this training, you'll be guided through three main styles of Tai Chi movements and when you should use them. These include:
Chen Style: The Original Style
Yang Style: The Most Popular Style
Sun Style: The Newest Style
Each of the styles you will explore has its own time and place in therapy, and you'll be able to properly demonstrate and explain their significance to your clients!
About Experts
About Betsy Shandalov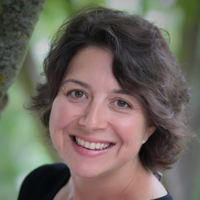 Betsy Shandalov, OTR/L, C–IAYT​, has been an Occupational Therapist since 1992. She received her Bachelor of Science in Occupational Therapy from Boston University. She has worked in adult acute care at Duke University Medical Center in Durham, NC. Ms. Shandalov also has worked in rehabilitation and community re–entry at Shepherd Center in Atlanta, GA as a clinician, educator and supervisor.
Ms. Shandalov has presented on multiple topics at the collegiate level to both undergraduate and graduate students in occupational therapy around the country. She moved to California and got her 200 hr. adult yoga teacher training with the focus on Iyengar yoga.
Ms. Shandalov also received her certification as a yoga kids teacher and trainer with Yoga Kids International. She now teaches Therapeutic Yoga to adults and kids in a variety of health care settings and treats people privately using yoga as her main therapeutic modality. She lectures at Wellness Events and promotes yoga as an untapped therapeutic modality in healing an existing injury and for injury prevention.
In her practice, Ms. Shandalov draws from yoga's ancient philosophy of incorporating body, mind and spirit. She sees adults and kids with all ranges of diagnoses. Some are acutely ill and others have long standing disabilities or injuries. Ms. Shandalov combines her knowledge of western medicine with an integrative medicine approach. Her extensive knowledge of disease and disability in a variety of settings combines with her complementary yoga treatment to provide a new level of understanding of how the brain and the immune system can work together for natural and therapeutic healing.
About Ralph Dehner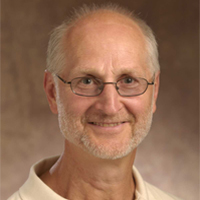 Ralph Dehner, COTA, CPT, after 17 years as the director and program coordinator of the Mighty Vine Wellness Club, a nonprofit wellness center serving the mental health community, has stepped into a consultant's role. As a Certified Occupational Therapy Assistant (COTA) and a Certified Personal Trainer (CPT), his clinical experience includes rehabilitation and injury prevention through behavior modification, exercise, work simplification, and functional activity.
Mr. Dehner started studying internal martial arts in the early 1970s and is a certified Master Trainer for Dr. Paul Lam's Tai Chi for health programs in the USA. In addition, he is certified as an instructor for such courses as Tai Chi for Rehabilitation, Tai Chi for Arthritis and Fall Prevention, and Tai Chi for Diabetes.
Mr. Dehner has taught both Qi Gong and Tai Chi in hospitals, cancer centers, nursing homes, senior centers, integrative medicine centers, and mental health facilities. In conjunction with his vast experience, he has presented several conferences, such as the National Autism Conference, Ehlers-Danlos Syndrome Conference and the Inaugural International Tai Chi for Health Conference (Seoul, So. Korea).
Mr. Dehner is also an experienced program developer who has produced and presented training courses on such topics as fall prevention, Tai Chi for OTs, and integrative medicine in mental health. He received his BS in holistic studies with a concentration in wellness management from Union Institute and University. Mr. Dehner is a member of the American Occupational Therapy Association, American Council on Exercise, International Association of Reiki, and Tai Chi for Health Community of America.
About Ross LaBossiere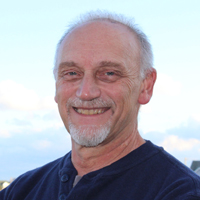 Ross LaBossiere, BS, LPTA, LMT, CYT, is a licensed physical therapist assistant, licensed massage therapist, and certified yoga instructor/therapist with over 35 years of experience in both clinical and non-clinical settings. Along with his work in clinical outpatient physical therapy, he is the owner/operator of Lifewaves Integrated Therapy (est.1982), a private practice in Rhode Island offering Mind-Body Health Maintenance and Rehabilitation.
Ross graduated from the University of Rhode Island with a Bachelor of Science in Health/Adapted Physical Education and completed all course work in the graduate program for Exercise Science, with a concentration in Musculo-Skeletal Physiology/Rehabilitation.
In conjunction with his 35 years of conducting various workshops and classes in the clinical setting, he also spent over a decade as an independent contractor with BCBSRI/Health and Wellness Institute, providing his mindfulness-based relaxation, stress management, and integrated yoga programs to corporate/worksite settings. He has produced an instructional audio program, Lifewaves Breath Awareness. He is a former member of the American College of Sports Medicine and is a current member of the International Association of Yoga Therapists.
More courses from the same author: Betsy Shandalov, Ralph Dehner, Ross LaBossiere
Share Tool - Group Buy Tools and Premium WordPress From $1