Description of Feel the Wedding Day Love: 
Let's be honest 😊
Finding the person you want to spend the rest of your life with is absolutely incredible. It's one of the most amazing things that can happen in life. But planning the most amazing day of your life (your wedding day) can be daunting. And at times, even stressful.
Sure, you could make your life a little easier by spending more money on your wedding, but you also have other financial goals beyond your wedding – like owning a home, paying off student debt, and taking a great honeymoon.
So you're rolling up your sleeves and diving in to this whole wedding planning thing. To hell with spending more than you need to and heck no on a wedding planner. Sister, I hear you loud and clear!
Hi, I'm Caitlin!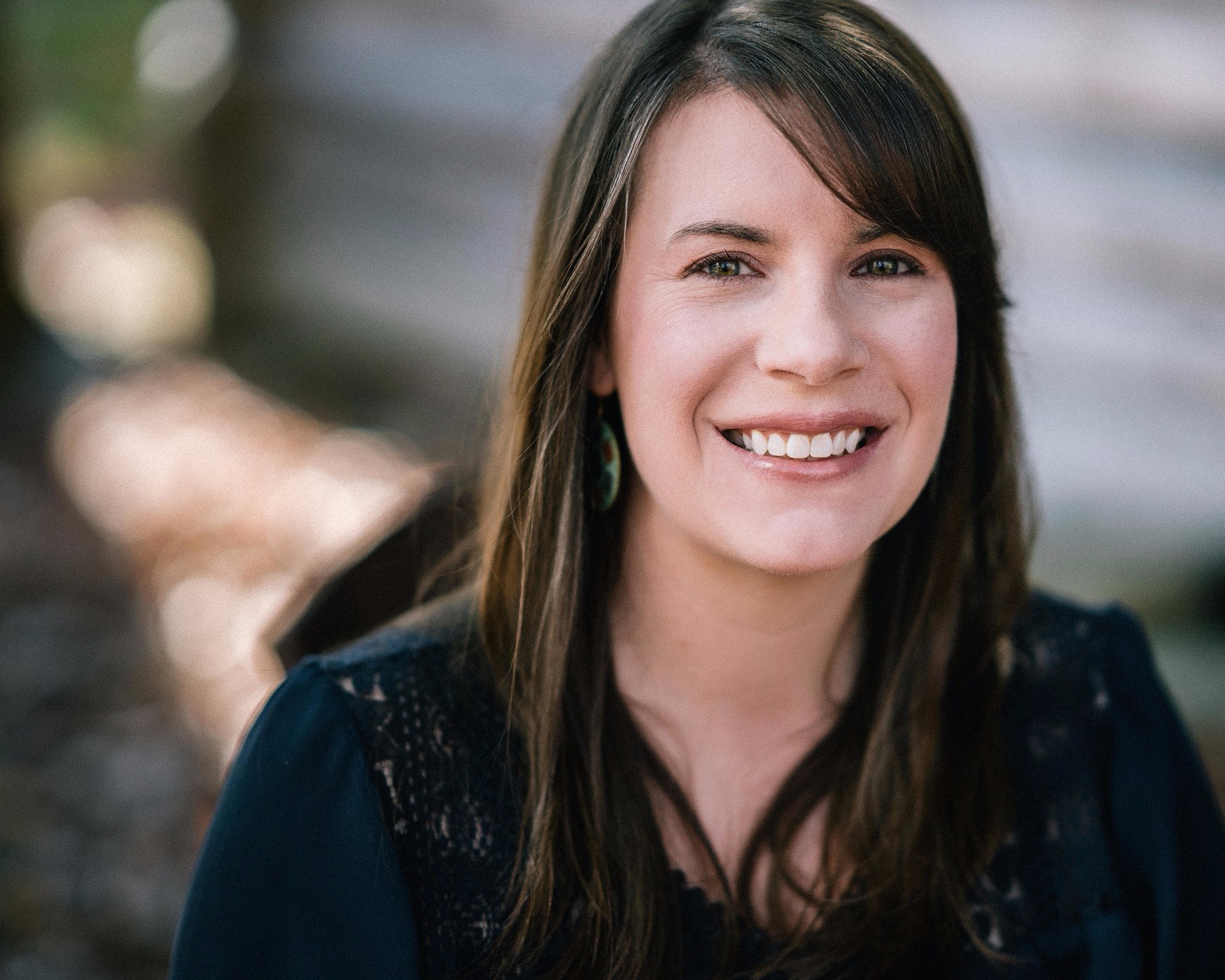 It wasn't too long ago I was doing the same thing as you – throwing tradition to the wind and planning a completely unique and personal wedding on tight, tight budget.
I'm here to tell you it's 100% possible to have an incredible budget wedding. I did it, and I am positive you can, too.
Here's where you and I probably differ slightly…
After my amazing wedding day, I decided it was BS that couples planning budget weddings had to figure out all the nuances of wedding planning on their own. Always a fan of the underdog, I didn't like how the wedding planning industry rolled its eyes at couples having budget weddings.
All weddings are amazing reflections of love no matter the size of the budget, right!?
So I took my moral indignation and decided I would crack the wedding planning code and share it with all the budget couples out there. And because I get super passionate about things – my husband might use the term "obsessed" 😉 – I took this mission very, very seriously and…
Started a part-time wedding planning business for budget weddings
Eventually quit my full-time job to help plan budget weddings all the time
Shadowed professional wedding planners and picked up all the tricks of the trade I could like a sponge
Hired and networked with vendors to learn about what really mattered when it comes to their services
Planned over 30 budget weddings (aka lots of sleepless nights!)
Created insanely detailed checklists, templates and resources to organize all the super helpful info I learned
In short, I ventured into the crazy, wonderful world of wedding planning and lived to tell the tale.
And here's where you come back in…
I took everything I learned about wedding planning and created THIS step-by-step wedding planning program specifically for couples like you planning an awesome wedding on a real-world budget.
Budget couples are wedding planning underdogs no more!
Feel the Wedding Day Love (aka The Incredibly Awesome Wedding Planning Program That Will Show You How to Dominate Wedding Planning on a Tight Budget and Have the Wedding of Your Dreams)
HERE'S THE TRUTH
With some strategic planning, a budget wedding can be just as – if not, more – amazing as a big budget wedding.
It's definitely not money that makes a wedding amazing.
You can download Caitlin Frauton – Feel the Wedding Day Love immediately!
What you'll learn in Feel the Wedding Day Love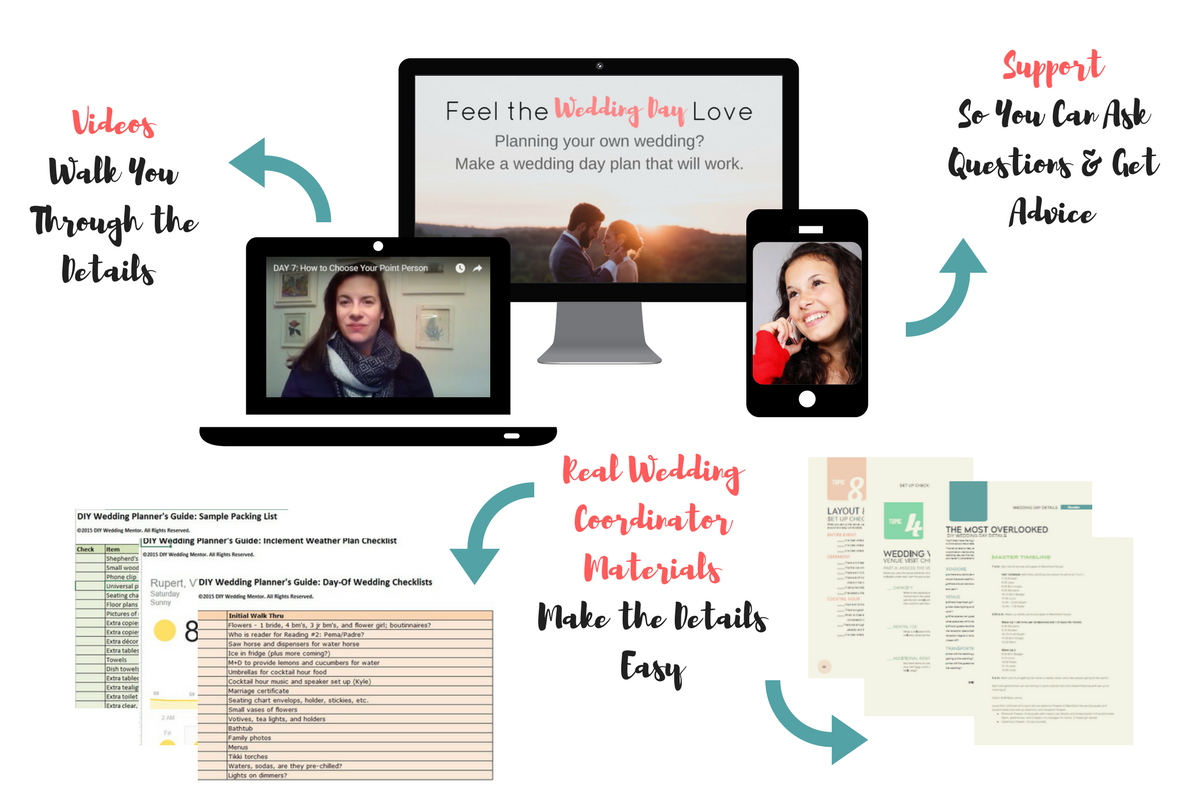 Video Lessons
Welcome to Feel the Wedding Day Love
How to Use this Program (6:56)
Support for You as You Plan
The Administrative Stuff
Tell Me About Your Wedding
Part 1: Your Wedding Coordination Tools
Setting up Your Folders (9:00)
The Most Important Spreadsheets to Have (10:43)
How to Make Wedding Day Plan Calendar
How to Choose Your Point Person (4:50)
How to Make a Tentative Timeline (18:46)
Part 2: The Small Details
Introduction to the Small Details (5:23)
Keeping Track of the Small Details (3:27)
How to Create Event, Floor, and Inclement Weather Plans (5:36)
Guest Details (1:55)
Ceremony Details (2:42)
PreviewVenue & Set Up Details (3:47)
Catering, Bar & Rental Details (5:15)
Music & Emcee Details (4:26)
Photography & Flower Details (6:24)
Transportation Details (5:07)
Part 3: Your Wedding Day Plan
Introduction to Wedding Day Plans (10:23)
How to Create Your Master Timeline (THIS is the Secret) (12:48)
3 Real Life Master Timelines
Set Up Info for Your Wedding Day Plan (3:18)
Ceremony Info for Your Wedding Day Plan
Seating Info for Your Wedding Day Plan (8:23)
Additional Important Info for Your Wedding Day Plan (6:05)
Finalizing Your Inclement Weather Plan (Plus Really Important Info about Tent Weddings) (7:06)
Part 4: Making Sure Everything Falls into Place
Important Preface (Watch This Beforeing This Module) (2:50)
The Timeline for Sharing Your Wedding Day Plan (9:08)
Tips for Communicating With Your Vendors
Here are the Materials Each Vendor Will Need (13:17)
How to Make Sure Details Don't Slip Through the Cracks
How to Divide up Your Wedding Day Plan for Multiple Point People (7:42)
Last-Minute Details, Letting Go & Having Fun! (3:28)
Proof:
You can download Caitlin Frauton – Feel the Wedding Day Love immediately!
More courses from the same author: Caitlin Frauton
Share Tool - Group Buy Tools and Premium WordPress From $1