Description of LinkedIn Charm Offensive
LinkedIn is the biggest searchable database of business contacts in the world.
Learn how to master the platform, enabling you to start conversations with your ideal prospects and much more…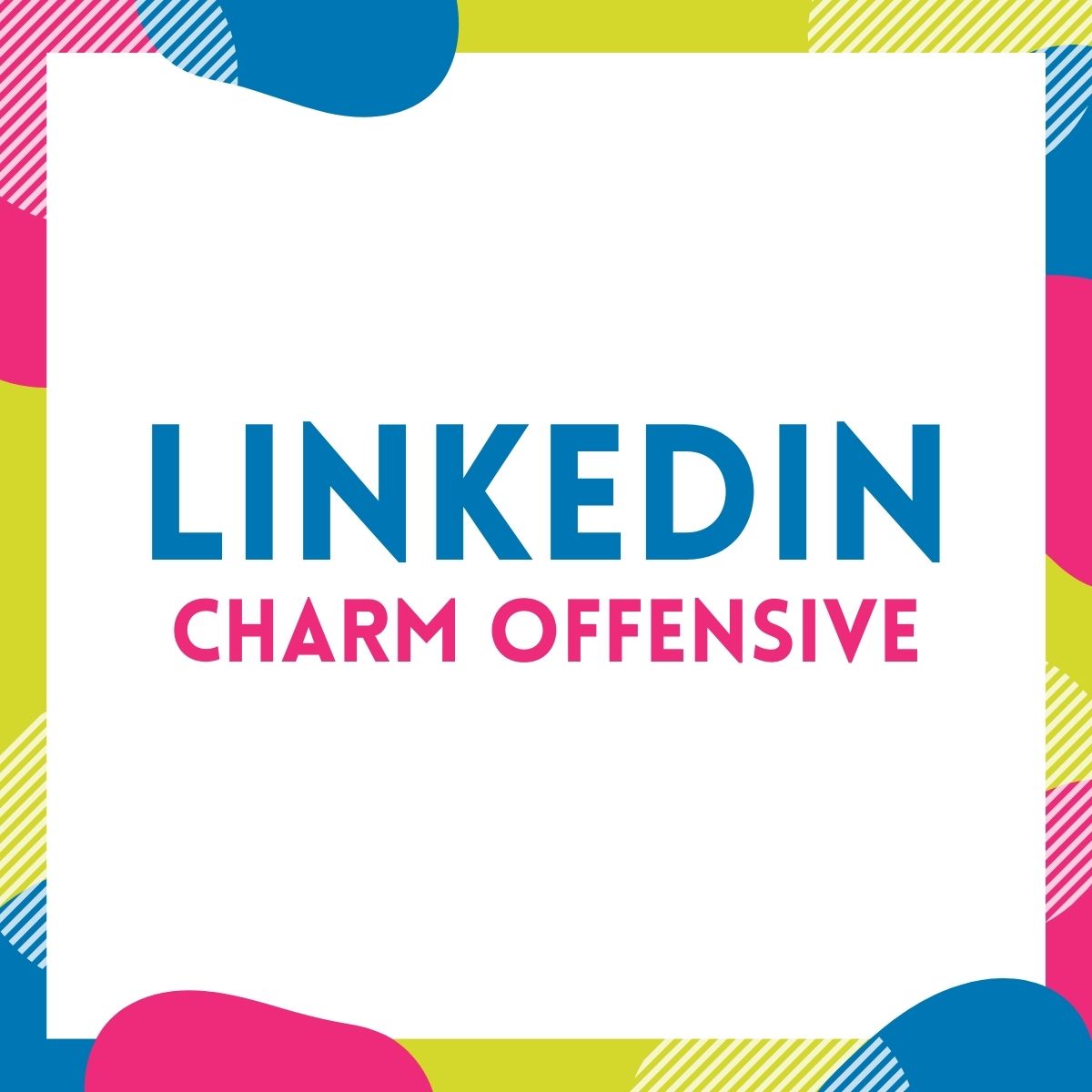 Whether you're getting started or are a veteran of your industry, LinkedIn is definitely a platform that deserves your focus and effort.
You can find your ideal clients and start conversations with them by connecting with them and then sending them a direct message, engaging with their content, posting your own content, or using techniques like my Charming Open Letter Technique.
I've often said I prefer LinkedIn to cold email because you don't have to use any extra software, you don't have to source email addresses, and there are zero privacy law concerns. If someone doesn't wish to accept your connection request, they can do that. And that's fine, as you're never going to run out of potential prospects on LinkedIn.
Your LinkedIn Connections become an asset that increases in value as it grows.
In my LinkedIn network, I have thousands of useful contacts, such as:
Company Founders
CEOs and Managing Directors
Marketing Directors, Chief Marketing Officers, VP of Marketing
Journalists
Podcast Hosts
As these contacts have accepted my invitation to connect, I can start a conversation with any of these contacts any time I wish.
That's incredibly powerful.
What you will learn in LinkedIn Charm Offensive
What will we cover in LinkedIn Charm Offensive?
In LinkedIn Charm Offensive, You'll learn how to:
Write a 'stand out' bio that people can't resist clicking and reading in full.
Put together your ideal search criteria using the various search filters LinkedIn provides.
Connect with 50 people per day without using automation and without personalising every connection request.
Go the extra mile with your 'dream-tier' clients – personalising your connection request and follow-up message.
Use LinkedIn to find a new job, whether it be full-time, part-time, or freelance work.
Get your foot in the door if you're just starting out – and build your first recommendations using micro-projects.
Use my LinkedIn Reach Hack to increase the reach of your most important posts. This is perfect for promoting links to your opt-in pages, offers, and other content you want to be seen by as many people as possible. (Bonus: Your content will even get seen by people not in your 1st Connections!)
Post content on LinkedIn that people will read, like, and comment on. This engagement boosts your reach, meaning your content will be seen by more people.
How to use LinkedIn Pulse Articles to further build your credibility to anyone scouring your LinkedIn profile.
Use unorthodox search strategies to find your ideal clients, and send messages that appear personalised, even though they aren't. (Crafty!)
What you should be doing every day on LinkedIn to build your network, and start conversations with your ideal clients.
FAQs
1, I am just starting out. Will this work for me?
Yes. LinkedIn Charm Offensive will work for all levels of experience.
2, I barely use LinkedIn. Can I still use this LinkedIn Charm Offensive training?
Yes. Obviously, you'll have to do the work. But you can use this pack even if you've got to create a new LinkedIn account from scratch.
3, I've taken LinkedIn courses before, will I learn anything new?
Yes. LinkedIn Charm Offensive is all about using creative, unorthodox approaches to get the results you desire. You'll definitely add some new tactics and techniques to your game, no matter how much of a LinkedIn veteran you might be.
4, Who is this LinkedIn Charm Offensive for?
Anyone who needs more leads. If you're a freelance professional, agency owner, consultancy, b2b supplier, or a business development manager, this pack will be useful for you.
5, Will this work for B2C?
The same principles apply to B2C. While my area of expertise is B2B, the techniques and tactics in this pack can work for anyone.
About Charming Offensive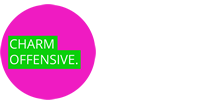 In March 2017, I started a Facebook group and started telling the world about my unorthodox approach to writing cold emails. Much to my amazement, it took off. People listened to me. They implemented my unorthodox copywriting advice – and they got amazing results.
I got addicted to this little feedback loop and redoubled my efforts. I started appearing on podcasts to speak about my weird little tribe. People started writing stories about me. The group kept growing.
My email list kept growing. I started producing courses, template packs, and other paid content. Before I knew it, it was my full-time job.
I teach people how to get the attention of their ideal clients, how to generate PR coverage, how to build a following online (like I've done in the last few years), how to write entertaining copy, and whatever else I think will help my audience prosper.
If you'd like to be sent a copy of my magic email cheat sheet, type your email address below and click the magenta button with all the enthusiasm you can muster.
JON BUCHAN // Founder, Charm Offensive
"A good few years ago, I was desperate for sales after my word of mouth work dried up.
I got hellishly drunk one night and wrote a completely absurd cold email. I was still tipsy the next morning and decided it was still a good idea to send it to pretty senior Marketing Directors at big brands.
To my astonishment, it worked. I got the most amazing complimentary responses and requests for calls/meetings, from senior decision makers at RedBull, Pepsi, Symantec, Hewlett-Packard, HSBC, Barclays and countless other global brands. Symantec and Hewlett Packard became clients.
All because of a crazy cold pitch.
I decided to start teaching others my unorthodox approach to cold pitching. People listened to my weird advice and found that it worked for them, too.
That's what Charm Offensive is all about: getting the attention of busy people."- Jon Buchan
More courses from the same author: Charming Offensive
Share Tool - Group Buy Tools and Premium WordPress From $1