Everything You Need to know to make barbering a successful CAREER
Learn some of the foundational techniques, ideas, and vital pieces of information that will catapult your barber CAREER! scroll below to see some of the topics we will be covering in this in-depth course with hours of valuable content!
Your Instructor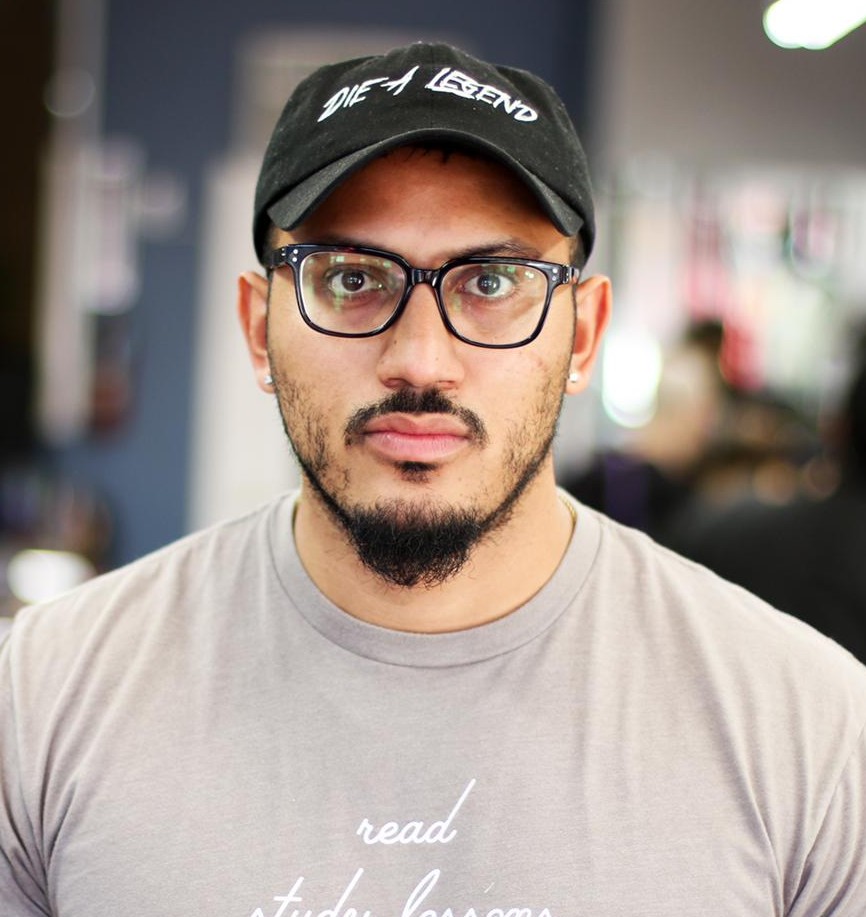 Chris Bossio has been a licensed professional since 2010. He is a co-owner of Headlines Barbershops with seven locations in Tampa, FL USA and founder of Tomb45 Barber Products. His influence on YouTube reaches millions of people, with a subscriber base of over 230K as of february 2019. Chris Bossio is a International Educator who taught hundreds of classes around the world in the last few years.
Using his creative freedom, fueled by a passion for barbering, him and his team, known as the #TOMBSQUAD have set out to build a legacy.
His goal of inspiring, educating and bringing professionalism to the American styled urban barbering, is what drives him to add to his legacy every day. Inspired by Barber Meryma'at you can find the words, "Die A Legend" at the end of each of his videos.
Tomb45 Foundations Course Curriculum
Consultation
Pro Mindset! (6:57)
Problems & Solutions (15:17)
ScissorWork Foundations
Wave Pattern (6:00)
Shears & Combs Explained part 1 (19:40)
Shears & Combs Explained part 2 (15:42)
Face Shape (5:53)
Sections of the Head (7:31)
Parting (5:31)
Graduation & Layering (3:12)
Intro to Haircutting! (2:05)
pomp 1 (21:15)
pomp 2 (23:26)
pomp 3 (22:29)
pomp 4 (13:15)
crop 1 (21:40)
crop 2 (24:26)
Real Time Haircut 1 (25:26)
Real Time Haircut 2 (24:18)
Bonus | Same Theory Just Clippers & Comb (9:09)
Bonus | Razor Texturizing (3:02)
Fading Systems
Bend of hair (4:14)
Sides & Blend (4:43)
Panels & Guidelines (19:05)
Gradience (7:35)
Different fade systems explained (13:07)
Fading up & down (14:52)
My System Explained (18:35)
Shadow Fade & Client Maintenance (17:14)
The LineUp
Hair Myth Debunked (4:32)
Prep/Finish | Alcohol vs Aftershave (6:01)
Live Model | Full Service
Step 1 | ScissorWork & Blowdry (15:51)
Step 2 | Fade Work (25:36)
Step 3 | Blend Area & Lineup (18:43)
Step 4 | Detailing & Finishing Touches (9:46)
The Business of Barbering
Intro (9:02)
Making Money in Barbering (24:10)
Marketing | Low Hanging Fruit (23:13)
Marketing | High Hanging Fruit (22:22)
Financial Literacy
Know Your Now! (24:38)
Financial Journey Explained (18:10)
The Formula (22:04)
my Qapital strategy (12:37)
The Credit Plan (21:27)
Speak the TAX Language (18:38)
Leverage | OPM (22:08)
Leverage | Network & Platforms (11:07)
Leverage | Compound Interest (9:51)
My Timeline Example (11:22)
More courses from the same author: Chris Bossio
Share Tool - Group Buy Tools and Premium WordPress From $1