Description of The Finish Your Thesis Program
THE "FINISH YOUR THESIS PROGRAM & COMMUNITY" IS THE ONLY COURSE THAT ADDRESSES ALL AREAS OF STUDENT LIFE:
TIME MANAGEMENT SKILLS: You will discover the most effective strategies that have already helped thousands of graduate students to finish their thesis while juggling other responsibilities at work and at home. Instead of feeling like "you don't have time", you will have a structured system to stay on top of all your important goals for your thesis, work and personal life,
OPTIMIZING YOUR PRODUCTIVITY: Did you ever work for several hours on your thesis, but feel frustrated by the lack of progress? Being productive depends highly on how motivated and focused you are. The Finish Your Thesis Program includes strategies to activate your productivity daily, so you can make consistent progress.
RESOLVE CONFLICTS WITH YOUR SUPERVISOR, COWORKERS AND COMMITTEE MEMBERS: Getting the right guidance from your supervisor and committee are essential to your success.You will discover the most effective communication skills to get your supervisor and committee on your side, even if your relationship was difficult in the past.
IMPROVE YOUR WRITING SKILLS: Creating a finished thesis is your ticket to your diploma and the outside world. But how do you move past Writer's Block? By understanding the different stages of the writing process, and what to focus on during each stage, you will be able to create high quality publications and thesis in a shorter time-frame than you expected.
REDUCE STRESS AND IMPROVE ENERGY: Having high levels of energy is key to being more productive and having more fun with the people you love.Taking care of your health doesn't have to be expensive or time-consuming. The simple strategies in the program will help you to maintain optimal health even if feel like you have no time or money.
GET A HEAD-START ON YOUR JOB SEARCH: You came to graduate school to have better career opportunities to do work you are passionate about. You don't have to wait until you finish your thesis to take steps towards getting an offer for your dream job. In just a few hours a week, you can start exploring career options and creating a network of strong contacts, so you can have attractive job leads and offers by the time you graduate.
Course Curriculum
INTRODUCTION

Part 1: Why I Created This Program
Part 2: My Unique System to Help You Finish Your Thesis

MODULE 1: GOALS

Module 1: Introduction
Module 1-1 Video & Guide: How to Shift Your Mindset to Succeed in Graduate School
Module 1-2 Video & Guide: 8 Common Myths That Make Your Life Unnecessarily Difficult
Module 1-3 Video & Guide: Three Steps to Turn Any Goal Into Reality
Module 1: Implementation Training

MODULE 2: ROADMAP

Module 2: Introduction
Module 2-1 Video & Guide: The Top 5 Elements of a Thesis Proposal
Module 2-2 Video & Guide: Develop an Action Plan Based on Long-term Goals
Module 2-3 Video & Guide: Jump-start Your Research by Planning Your Publications
Resource: Worksheet for Long-term Planning: Your One-year Plan
Module 2 Implementation Training
Resource: Accountability Spreadsheets

MODULE 3: ASKING FOR HELP

Module 3: Introduction
Module 3-1 Video & Guide: How to Communicate Effectively with Your Supervisor
Module 3-2 Video & Guide: How to Avoid the Biggest Communication Mistakes in Grad School
Module 3-3 Video & Guide: How to Cope with Really Difficult Thesis Supervisors
Module 3: Implementation Training

MODULE 4: DAILY ACTION

Module 4: Introduction
Module 4-1 Video & Guide: Set up an Efficient Daily Schedule and Make Consistent Progress
Module 4-2 Video & Guide: Develop a Sustainable Workflow
Module 4-3 Video & Guide: 10 Strategies to Beat Procrastination and Get Your Work Done
Module 4: Implementation Training

MODULE 5: SELF-CARE

Module 5: Introduction
Module 5-1 Video & Guide: 12 Strategies to Turn Stress Into Productive Energy
Module 5-2 Video & Guide: Fuel Your Brain and Sharpen Your Focus Through Nutrition
Module 5-3 Video & Guide: Prevent Injuries Related to Excessive Computer Use
Module 5: Implementation Training
This Program is for you if you:
Are committed to finishing your thesis,
Want to improve your time management skills and make consistent progress,
Would like to get guidance from your supervisor and committee,
Are ready to improve your energy and focus on your thesis, and
Would like to speed up the writing process and get your thesis DONE.
This Program is not for you if:
Are not sure whether graduate school is for you,
Have not started graduate school yet,
Are trying to decide between Masters or PhD-level programs,
Your thesis is due in less than 2 months, or
Finished writing your thesis
Frequently Asked Questions
What if you are not a native English speaker?
You are in good company, because we have students from over 30 different countries in the program. English is not my first language either, and I understand the challenges of having to do research and write publications in your non-native tongue.
The course material is summarized clearly in the workbooks so it is easy for non-native English speakers to follow, During our previous enrollment periods we had graduate students from 30 different countries At our live group coaching sessions questions will be typed into in the chat box, so it will be easy for both native and non-native English speakers to understand Live group coaching sessions will be presented at an easy-to-follow pace and recorded so you can review them at your own pace
Is this course applicable to your field of study?
Yes, this course is based on success stories from graduate students from over 40 different fields of study including mathematics, life and physical sciences, engineering, humanities and social sciences. The strategies in the program you will help you to become more productive regardless of your field of study.
What information is included about staying healthy in graduate school?
The program provides suggestions on how to reduce stress, improve nutrition, and prevent injuries related to excessive typing in graduate school. The program does not provide medical advice, and any health-related information in the program is based on my opinion and is for information purposes only. The program is not intended to be a substitute for professional medical opinion, diagnosis or treatment. Always seek the advice of a physician or qualified medical professional.
At what stage of graduate school is the Finish Your Thesis Program most helpful?
We have had students who just started their graduate programs, and we also had students who joined the course in their last semester. The skills you learn in the course and the interactive support network will help you to manage your time better, reduce stress and become more productive at any stage of graduate school.
Will this program be helpful if you are not writing your thesis yet?
The time management, productivity, and communication skills in this program will help you during the research stage and the writing phase of graduate school. We have students who are early in their graduate programs and the strategies in the Finish Your Thesis Program helped them to become more efficient with their research so they could begin writing their papers sooner.
How will this program help you with the writing process?
This program will teach you time management and productivity strategies to help you stay motivated and focused so you can make consistent progress on your thesis. I also have two bonuses that will be especially useful for you as you write your thesis: 1) "12 simple strategies to overcome writer's block and finish your theses and manuscripts" will help you to write you manuscripts more efficiently and 2) " The latest online technology tools to help you boost your productivity and stay organized" will show you free or low-cost online tools to help you organize information for your thesis to make the writing process more efficient.
About the Author: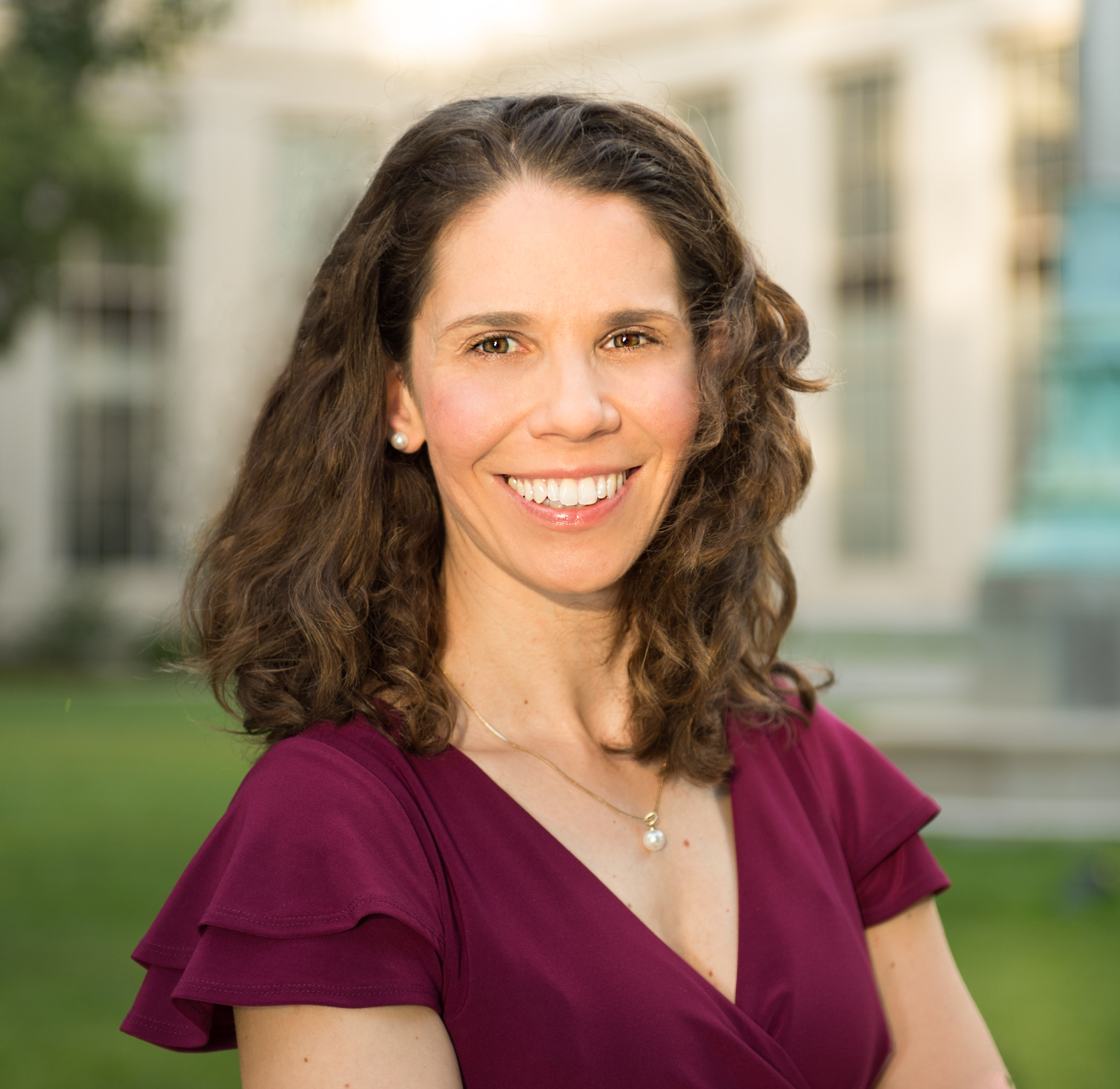 Dora Farkas is originally from Budapest, Hungary. She completed her Bachelor's in Chemical Engineering and her Ph.D. in Biological Engineering both from the Massachusetts Institute of Technology (MIT).
After completing her Ph.D. Dora was the recipient of the Ruth Kirschstein fellowship from the National Insitutes of Health. She continued her research as a principal investigator in several clinical trials at Tufts Medical School in Boston. Dora has numerous academic publications in the areas of liver toxicity, drug-drug interactions, and pharmacoketics.
Dora Farkas is the Founder of the Finish Your Thesis Academy and has trained thousands of PhD students and PhD level researchers worldwide since 2009 through online programs, private coaching and live events.
More courses from the same author: Dora Farkas
Share Tool - Group Buy Tools and Premium WordPress From $1
DELIVERY POLICY:
When will I receive my course?
You will receive a link to download your course immediately or within 1 to 21 days. It depends on the product you buy, so please read the short description of the product carefully before making a purchase.
How is my course delivered?
We share courses through Google Drive, so once your order is complete, you'll receive an invitation to view the course in your email.
To avoid any delay in delivery, please provide an Gmail and enter your email address correctly in the Checkout Page.
In case you submit a wrong email address, please contact us to resend the course to the correct email.
How do I check status of my order?
Please log in to CourseAMZ account then go to Order Page. You will find all your orders includes number, date, status and total price.
If the status is Processing: Your course is being uploaded. Please be patient and wait for us to complete your order. If your order has multiple courses and one of them has not been updated with the download link, the status of the order is also Processing.
If the status is Completed: Your course is ready for immediate download. Click "VIEW" to view details and download the course.
Where can I find my course?
Once your order is complete, a link to download the course will automatically be sent to your email.
You can also get the download link by logging into your CourseAMZ account then going to Downloads Page.
You may also like: