Description of Trauma Therapist 2.0
If you're a new trauma therapist looking to learn about trauma, explore a range of trauma treatment modalities, and discover which one's excite you and which you'd like to pursue, this is for you!
Trauma Therapist 2.0 is a monthly membership to supporting, educating and inspiring new trauma therapists.
When I got to graduate school it was all about "What trauma book do I need to read," or "What workshop do I need to attend," that was going to help me be the best trauma therapist I could be. Both of which are crucial.
But what I missed was how much I mattered. And by that I mean, how much my self-awareness mattered, and how integral my own authenticity and presence mattered to doing this work.
And sometimes developing those elements takes a certain self-confidence, and self-belief, which at the time I honestly was kind of lacking.
I created Trauma Therapist 2.0 to help other new trauma therapists learn the value of themselves and their uniqueness within the context of doing trauma work.
I wanted to create a resource where new therapists could learn from seasoned professionals, not only how they work with their clients, but learn which modalities spoke to them, which modalities they'd like to pursue.
The Master Class Videos within Trauma Therapist 2.0 help you do just that.
This resource is not about being an expert. It's about being yourself, and learning to honor who we are, and yes, also learning about trauma, but then learning how to put those things together all in service of helping people who've been impacted by trauma.
What you will learn in Trauma Therapist 2.0
Course Curriculum
The Master Class Interviews

Irene Lyon: Working With Trauma At The Cellular Level (52:28)
Ashley Davis Bush, LICSW: Tools For The New Trauma Therapist (32:12)
Rebecca Milner, PhD, LPC. Finding The Survivor. (38:33)
Kathy Steele: Cultivating Collaboration & Dissociative Identity Disorder (45:23)
Adena Bank Lees: Working With Dissociative Identity Disorder: Empowering Clients (41:36)
Dr. Karen Treisman: Working Creatively with Relational Trauma (43:25)
Hilary Jacobs Hendel: The Power of Emotions & The Body in The Treatment of Trauma (38:15)
Anin Utigaard: Utilizing Expressing Arts Through A Person-Centered Lens (31:35)
Sharon Stanley: Relational & Body Centered Practices for The Trauma Worker (34:45)
Eduardo Duran: Indigenous & Tribal Treatment of Trauma (41:59)
Annita B. Jones: Treating PTSD in DID Clients (37:20)
Dr. Cynthia Price: Touch & Body-Oriented Therapy in Trauma Healing (44:37)
Fran Waters: Understanding Childhood Dissociation (47:23)
Dr. Mica Gonzalez: Early Childhood & Trauma (46:08)
Gerald Vest: Integrative Health Services with Injured Warriors & Families (37:56)
Marshall Lyles: Self-Awareness for Trauma Therapists (37:20)
Jane Clapp: Mind, Body & Soul For The Trauma Worker (35:13)
Richard Schwartz: Treating ​Parts in Trauma (47:15)
Mary Stephanou: Working Creatively in Therapy With People Diagnosed With Dementia (44:32)
Robin Shapiro: EMDR, Ego States & Healing Trauma (44:04)
Lisa Ferentz: A Strengths-Based Approach to Treating Self-Destructive Behaviors in Trauma Survivors (40:17)
Suzanne Scurlock: The Body & The Present Moment (35:31)
Andrew Hahn: Energy Psychology & Trauma Healing (35:29)
Kathleen Kendall-Tackett: Trauma and Health (28:49)
Beck Gee-Cohen: Creating Safe Spaces for Transgender Clients (34:11)
Thema Bryant-Davis: From Surviving to Thriving (42:20)
Susan Pease Banitt: Holistic Interventions in PTSD (29:43)
Sarah Peyton: Asking The Body Questions (36:02)
Joseph Bobrow, Daring To Be In The Present Moment (43:29)
Christine Forner, MSW. Dissociation and Mindfulness: the battle of awareness after trauma. (42:02)

The COVID Podcast Series Interviews.

Bruce Perry, MD, PhD. Staying Emotionally Close In The Time of COVID-19 (31:41)
Mica Gonzalez, PhD. Managing in The Midst of The Current Outbreak (30:32)
Manuela Mischke-Reeds, MFT. Managing inThe Midst of The Current Outbreak
Peter Levine, PhD. Managing in The Midst of COVID-19 (31:07)
Cathy Malchiodi, PhD. Managing in The Midst of The Current Outbreak with Creativity
Fran S. Waters, LMFT. Managing in The Midst of COVID-19 (37:48)
Janina Fisher, PhD. Managing in The Midst of COVID-19 (28:46)
Kate Hudgins. Managing in the Midst of The Current Outbreak with Spontaneity & Creativity. (38:41)
Pat Ogden, PhD. Managing in The Midst of An Outbreak. (29:49)
Peter Bernstein. Managing in The Midst of The Current Outbreak (37:20)

The Sarah Peyton Podcast Series: The Neurobiology of Trauma

Sarah Peyton: The Circuits of Emotion & Motivation #1 (36:11)
Sarah Peyton: The Circuits of Emotion & Motivation #2 (33:32)
Sarah Peyton: The Circuits of Emotion & Motvation #3 (30:46)
Sarah Peyton: The Circuits of Emotion & Motivation #4 (29:37)

The Kate Hudgins Podcast Series: The Therapeutic Spiral Model

Video #2: Kate Hudgins, PhD. Spontaneity, Creativity & Working With Internal Roles. (42:42)
Kate Hudgins, PhD. The Trauma Therapeutic Spiral Model (32:46)

Ebooks

The Inner-Work Ebook
The New Trauma Worker Ebook
Therapists Healing Vets Ebook
Who is Trauma Therapist 2.0 For:
Trauma Therapist 2.0 is specifically designed for new trauma therapists (of all kinds) just starting out on their trauma-informed journey who would like to get inspired, gain knowledge, and learn from seasoned professionals from a variety of trauma specializations.
Please note: Though anyone interested in learning about trauma is welcome here, this resource is not intended as a survivor's resource and is more geared towards therapists of all kinds, coaches and students looking for support and information as they navigate the incredible journey of learning about trauma and working those those who've been impacted by trauma.
About Guy Macpherson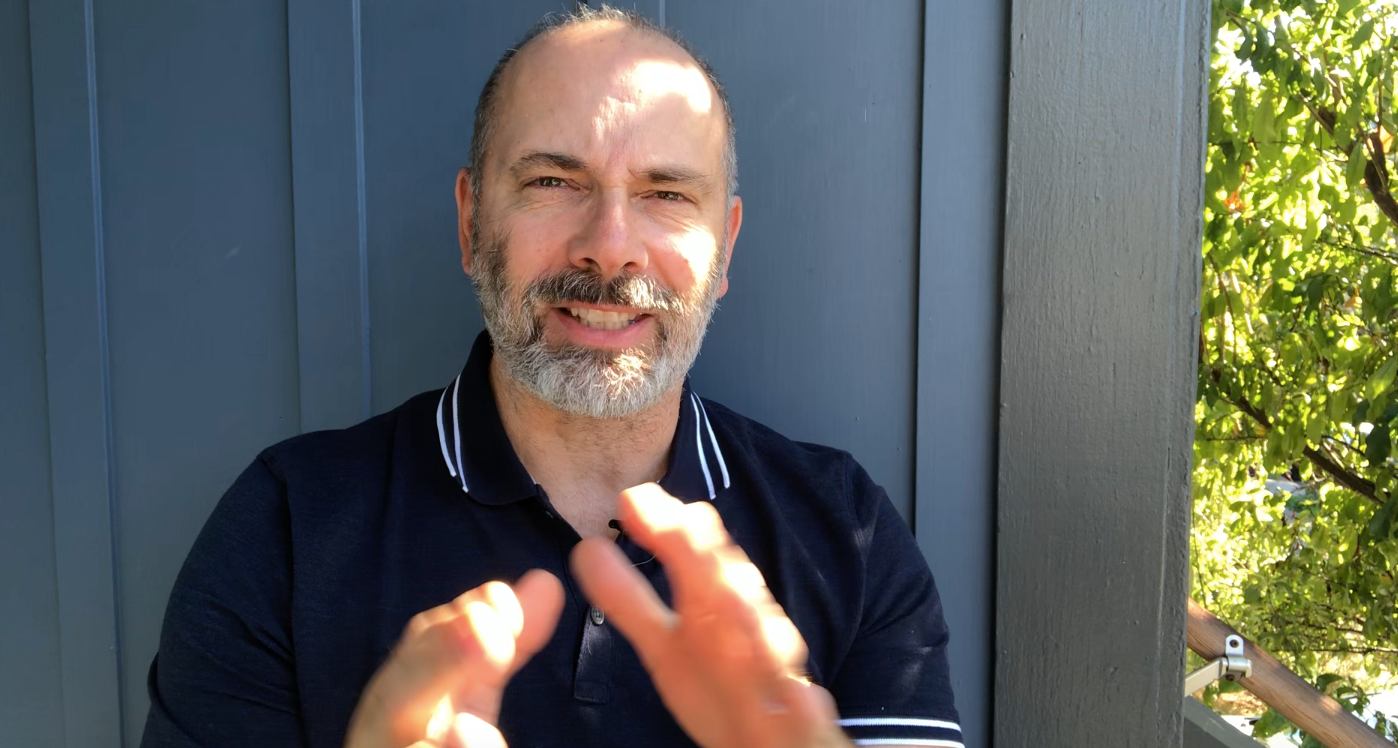 Guy Macpherson, PhD, is a husband, a father of two, and holds a doctorate in clinical psychology. He has spent the last several years studying the impact and treatment of trauma, and early psychosis.
In 2014, Guy founded The Trauma Therapist Project with the goals of raising the awareness of trauma and creating an educational and supportive community for new trauma workers.
The Trauma Therapist Project has now grown to include The Trauma Therapist | Podcast, now being listened to in more than 160 countries around the world and downloaded more than 180K times per month, as well as Trauma Therapist | 2.0 an online membership resource specifically dedicated to educating and inspiring trauma workers just starting out on their trauma-informed journey.
Guy's focus currently is on raising the awareness of trauma and supporting new trauma therapists getting into the field.
Proof:
More courses from the same author: Guy Macpherson
Share Tool - Group Buy Tools and Premium WordPress From $1