Description of The 60-Day Metabolic Reset
Level up your fitness and nutrition and go from good to great with one of the most comprehensive get-fit programs ever. The fitness and nutrition is perfectly paired so you can optimize your fat-loss potential while building muscle and maintaining enough energy to crush the workouts. The workouts can be done at home with very little equipment, and they're scalable for anyone at any fitness level.
On the nutrition side, you can comfortably make a meal plan for the week using the 80 plus recipes that have macronutrients all calculated for you. And the nutrition calendar pairs perfectly with each workout so that you're fueled to hit your greatest potential.
What you will learn in The 60-Day Metabolic Reset
TABLE OF CONTENTS
Introduction
Getting Started

Goal Setting
Workout and Nutrition Prep

Phase 1: Weeks 1 & 2

Week 1 Nutrition – Carb Cycling
Week 1 Workouts – Rise and Shine
Week 2 Nutrition – Fighting Inflammation
Week 2 Workouts – Rise and Shine

Phase 2: Weeks 3 & 4

Week 3 Nutrition – Carb Cycling
Week 3 Workouts – Be Super
Week 4 Nutrition – Supplements and Macros
Week 4 Workouts – Be Super

Phase 3: Weeks 5 & 6

Week 5 Nutrition – Mid-Point Check-In
Week 5 Workouts – Circuits
Week 6 Nutrition – Herbs and Spices for Metabolism
Week 6 Workouts – Circuits

Phase 4: Weeks 7 & 8

Week 7 Nutrition – Boosting Immunity
Week 7 Workouts – The Big Finish
Week 8 Nutrition – Finish Strong
Week 8 Workouts – The Big Finish

Exercise Library

Phase 1, Day 1: New Workouts
Phase 1, Days 2 & 3: New Workouts
Phase 1, Days 4 & 5: New Workouts
Phase 2, Days 1-3: New Workouts
Phase 2, Days 4 & 5: New Workouts
Phase 3: New Workouts
Phase 4: New Workouts
About Jamie Eason Middleton and Dr. Chelsea Axe
Jamie Eason Middleton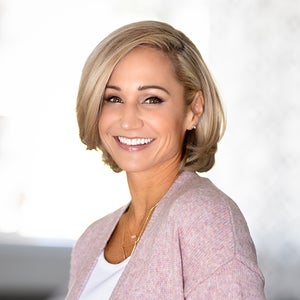 Jamie Eason Middleton is a mom of two and an internationally recognized fitness model and writer, featured on and in hundreds of magazine layouts in the past decade. Jamie has a bachelor's degree in Communication; was the official female spokesperson for Bodybuilding.com for 8 years, is a former Reebok athlete, a Gold's Gym Fitness Institute Expert, celebrity trainer and syndicated writer and columnist for numerous websites and magazines. As creator of the top training program on Bodybuilding.com, the LiveFit Trainer and as well as her Post Pregnancy Fitness Trainer, Jamie has helped hundreds of thousands of people reach their fitness goals.
Certified Health & Wellness Coach
ACE Advanced Health & Fitness Specialist
ACE Group Exercise Expert
ACE Weight Management Specialist
CI-CPT Prenatal/Postnatal Specialist
NESTA NutritionPhysique & Figure Training Specialist
Gold's Gym Fitness Institute Expert/Educator
Dr. Chelsea Axe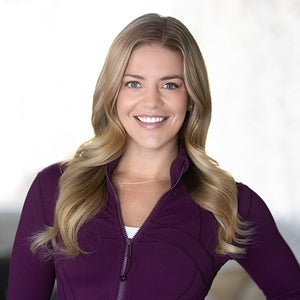 Dr. Chelsea Axe is an expert in the field of natural nutrition, health, fitness and functional movement. She is passionate about helping people increase their performance in all areas of life. She is a chiropractic physician, a Certified Strength and Conditioning Specialist through the NSCA, and a registered yoga teacher through Yoga Alliance. Dr. Chelsea is Co-Founder of the BurstFIT interval training program. This program combines functional body weight exercises, Tabata, weight lifting and HIIT for maximum fitness results. She is a trained expert in Olympic weight lifting technique and using proper form to both reduce the risk of injury and rehabilitate facilitated areas.
Dr. Chelsea loves working with athletes and helping them perform at a higher level. She has worked with many different individuals from triathletes and NFL players to families and young athletes. Dr. Chelsea also has extensive training in nutrition and holistic wellness. She specializes in sports nutrition, weight loss and holistic beauty practices. Dr. Chelsea and her husband, Dr. Josh Axe, live in Nashville, TN, where they enjoy paddleboarding, making healthy gourmet meals like homemade gluten-free pizza, doing ginger shots, burst training and going hiking with their dogs Oakley and Flash.
More courses from the same author: Jamie Eason Middleton
Share Tool - Group Buy Tools and Premium WordPress From $1