Description of Schema Therapy With Couples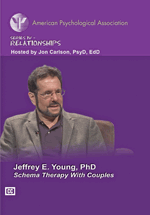 Schema therapy is an innovative, integrated therapeutic approach, originally developed as an expansion of traditional cognitive–behavioral treatments. This therapeutic method blends the active, structured elements of cognitive–behavioral therapy (CBT) with the more depth-oriented and emotion-focused strategies used in other approaches.
In comparison to CBT, schema therapy emphasizes lifelong patterns (or schemas), affective change techniques, and the therapeutic relationship, integrating all of these strategies as opposed to focusing on just one of them.
Schema Therapy With Couples demonstrates this integrative method, in which each partner's schemas are explored to determine how they interact and connect. Dr. Jeffrey E. Young works with a couple to identify the conflicts they experience, how these conflicts are linked to each partner's schemas, and how they can better express to each other what they need in the relationship.
About Jeffrey Young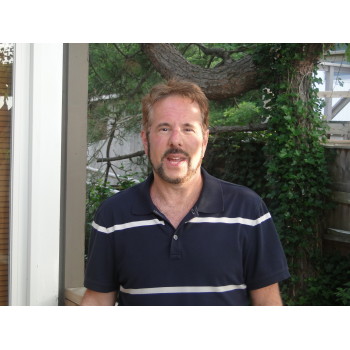 Jeffrey E. Young, PhD, serves on the faculty of the Department of Psychiatry at Columbia University. He is director of the Cognitive Therapy Center of New York as well as the Schema Therapy Institute.
Dr. Young founded schema therapy, and is a founding fellow of the Academy of Cognitive Therapy. Dr. Young has lectured and presented workshops on cognitive and schema therapies for the past 25 years and consistently receives outstanding evaluations internationally for his teaching skills. He has published extensively, including two major books, Schema Therapy: A Practitioner's Guide, for mental health professionals, and Reinventing Your Life, a best-selling self-help book.
Dr. Young is coauthor of a psychotherapy outcome study evaluating the effectiveness of cognitive therapy in comparison to antidepressant medication. He has also served as consultant on many cognitive and schema therapy research grants, including the NIMH Collaborative Study of Depression, and on the editorial boards of journals including Cognitive Therapy and Research and Cognitive & Behavioral Practice.
For his exceptional teaching skills, Dr. Young was awarded the prestigious NEEI Mental Health Educator of the Year award in 2003.
More courses from the same author: Jeffrey Young
Share Tool - Group Buy Tools and Premium WordPress From $1