What's Included In Podcast Systems University:
There are 10 BITE SIZE MODULES to walk you through each step of the process.
​Our podcast development sheet to build the structure and foundation of your show so that you have an organized & CLEAR PATH.
The EXACT Software & equipment setup we've used on our podcast (which we've been able to MONETIZE within 6 MONTHS) which will get your podcast up and running FAST & AFFORDABLY.
​Gain EXCLUSIVE access to our private Facebook community and find the support, MOTIVATION you need. Get ready to meet your new best friends.
Book TOP guests & experts with our PROVEN outreach templates our guest tracker system.
​Stay organized with our project management sheet and say GOODBYE TO STRESS.
Our EXACT PROCESS TO HIRE A VA FOR $9 an episode and set you up for success to have a seamless partnership.
How our VA walks through editing an episode in ACTION.
The strategies we have used to grow our podcast to 27K DOWNLOADS in 1 year and GAIN SPONSORSHIPS.
Podcast Systems University Curriculum
Module 1: Intro & 7 benefits of podcasting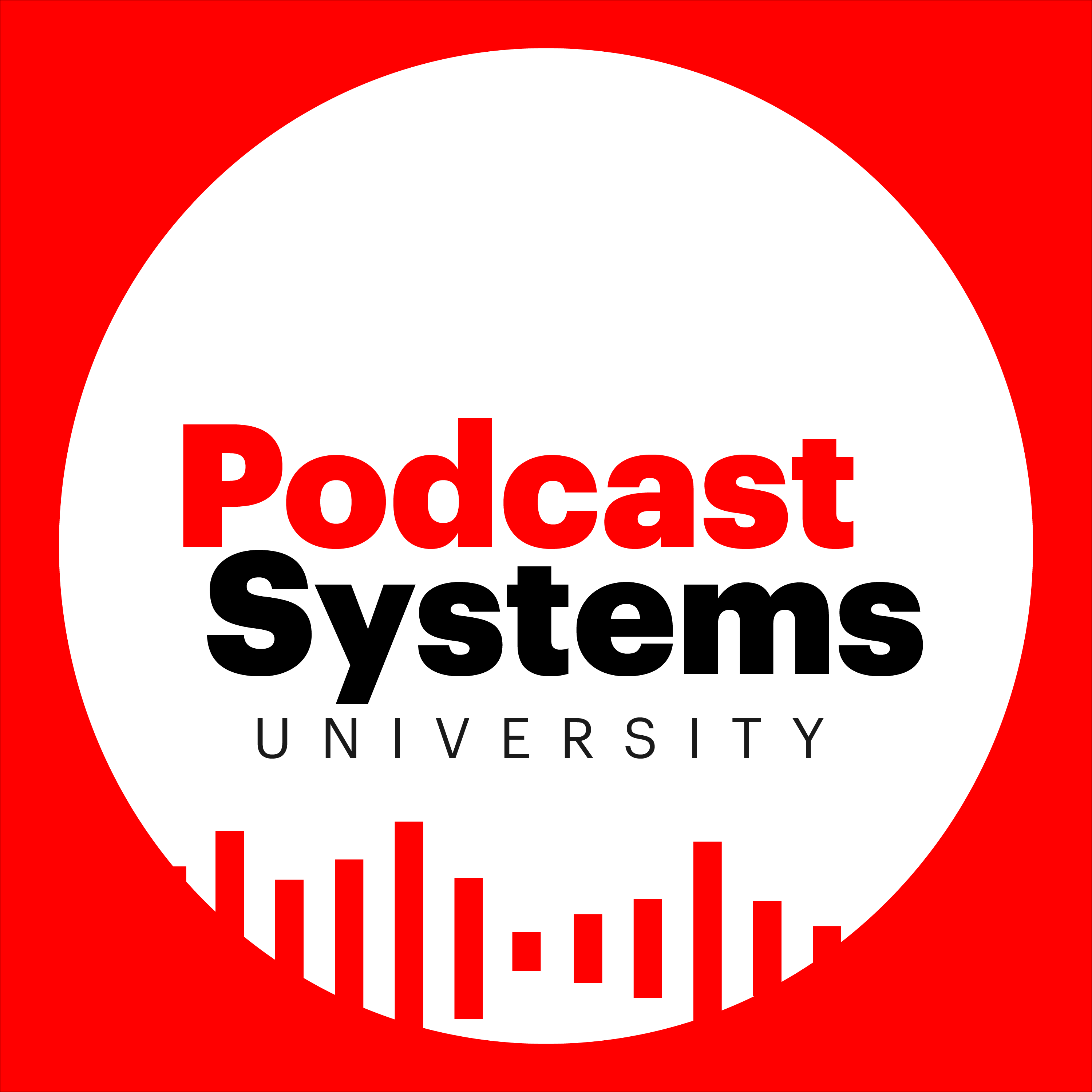 Welcome
Who am I and why did I start this course?
7 benefits of podcasting
Challenges to getting started
Module 2: Identifying what your podcast will be about
What is your podcast about?
Take a minute and fill out what your podcast is about
Module 3: Software & equipment
What software & equipment do you need to get started?
Module 4: How to build your first list of guests and start your project management sheet
Getting guests on your show and how the interview works
Building a list of guests
Module 5: Calendly set up and full outreach process sheet walk through
Create a scheduling link
How to schedule/prospect for people stress free or have your VA do it
Module 6: Editing & Producing process
Module 7: How to hire your editor and likely more
Module 8: Pre-recording systems – How to have a great episode
Module 9: Recording and Post-recording. What does this look like in action?
Recording an episode in action
Module 10: How to grow your podcast
More courses from the same author: Jonathan Farber
Share Tool - Group Buy Tools and Premium WordPress From $1