Description of DBT in Action: In-Session Client Demonstration
Dialectical Behavior Therapy is one of the most in-demand evidence-based treatments for complex and difficult to treat clinical presentations. Despite DBT's popularity, there are few coherent examples of DBT individual therapy in action.
Expert author, trainer, and therapist Dr. Lane Pederson answers the call with a session that highlights DBT essentials. Complete with a session introduction and post-session analysis, Dr. Pederson effectively demonstrates:
The use of treatment structure to provide containment and focus, including the use of the treatment hierarchy
The incorporation of mindfulness
The use of the diary card to prioritize and set an agenda when presented with multiple problems
The development of awareness and skill-building with behavioral analysis
The use of homework to apply skills outside of treatment
Strengths-based and client-centered, Dr. Pederson illuminates DBT with veracity that will improve the practice of DBT therapists of all levels.
What you'll learn in DBT in Action: In-Session Client Demonstration
Objectives
Determine the structure of an individual DBT session
Identify treatment targets with the diary card
Analyze target behaviors and apply skills with behavioral analysis
Outline
Treatment Structure
Incorporating Mindfulness
The Diary Card
Awareness and Skill-Building

Applying Skills Outside of Treatment
Please Note: Lane Pederson, PsyD, LP is not affiliated or associated with Marsha M. Linehan, PhD, ABPP, or her organizations.
Who is "DBT in Action: In-Session Client Demonstration" for: 
Counselors, Psychologists, Psychotherapists, Social Workers, Marriage & Family Therapists, Addiction Counselors, Case Managers, Mental Health Professionals, Nurses
About Lane Pederson
Lane Pederson, PsyD, LP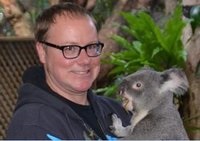 Consultation and Therapy
Lane Pederson, Psy.D, LP, has provided Dialectical Behavior Therapy (DBT) training and consultation to over 10,000 professionals in the United States, Australia, South Africa, Dubai, Canada, and Mexico
through his training and consultation company, Lane Pederson and Associates, LLC (www.DrLanePederson.com). A real world practitioner, Dr. Pederson co-owns Mental Health Systems, PC (MHS), one of the largest DBT-specialized practices in the United States with four clinic locations in Minnesota (www.mhs-dbt.com).
At MHS, Dr. Pederson has developed DBT programs for adolescents, adults, people with dual disorders, and people with developmental disabilities. He has served as clinical and training directors, has directed practice-based clinical outcome studies, and has overseen the care of thousands of clients in need of intensive outpatient services.
Dr. Pederson's DBT publications include The Expanded Dialectical Behavior Therapy Skills Training Manual, 2nd Edition: DBT for Self-Help and Individual & Group Treatment Settings (PESI, 2017); Dialectical Behavior Therapy: A Contemporary Guide for Practitioners (Wiley, 2015); Dialectical Behavior Therapy Skills Training for Integrated Dual Disorder Treatment Settings (PESI, 2013) and The DBT Deck for Clients and Therapists: 101 Mindful Practices to Manage Distress, Regulate Emotions & Build Better Relationships (PESI, 2019).
Notable organizations he has trained for include Walter Reed National Military Hospital, the Federal Bureau of Prisons, the Ontario Psychological Association, the Omid Foundation, and Psychotherapy Networker. He has provided DBT training for community mental health agencies, chemical dependency treatment centers, hospital and residential care settings, and to therapists in forensic settings.
Dr. Pederson also co-owns Acacia Therapy and Health Training (www.AcaciaTraining.co.za) in South Africa. Dr. Pederson currently serves on the advisory board for the doctorial counseling program at Saint Mary's University of Minnesota and is a peer reviewer for Forensic Scholars Today.
Lane Pederson is not affiliated or associated with Marsha M. Linehan, PhD, ABPP, or her organization.
Speaker Disclosure:
Financial: Lane Pederson maintains a private practice. He is an author for PESI Publishing & Media and receives royalties. Dr. Pederson receives a speaking honorarium from PESI, Inc. He has no relevant financial relationships with ineligible organizations.
Non-financial: Lane Pederson has no relevant non-financial relationship to disclose.
More courses from the same author: Lane Pederson
Share Tool - Group Buy Tools and Premium WordPress From $1