Description of Teaches a Winning Mindset
Teaches a Winning Mindset
World racing champion Lewis Hamilton teaches you how to prepare your mind, body, and spirit for victory in your own life.
As the winningest Formula 1 driver in the history of the sport, Lewis Hamilton knows what it takes to come out on top. Now, he's teaching you how to achieve greatness in your own life. Whether you already know your goals or are still trying to figure them out, you'll learn how to face your fears, turn negatives into positives, and continuously challenge yourself in order to find—and reach—your true potential.
What you will learn in Teaches a Winning Mindset
1. Meet Your Instructor
Meet Lewis Hamilton, a cultural icon and the most successful driver—and the first and only Black driver—in the history of Formula 1 racing. He shares what he will be teaching in this class and how you can use it to reach your fullest potential.
2. Ignite Your Passion
Learn how to harness your power and lay a foundation for achievement. In this lesson, Lewis teaches how to access and develop your natural abilities, build resilience and determination, and foster a mindset that leads to winning in all you do.
3. The Power of Influences & Inspiration
Lewis shares lessons from those who have inspired and mentored him from early in his career. He discusses finding mentors for different purposes, and how they played a part in his motivation, career path, practical skills, and overall success.
4. At One with the Machine
Lewis puts you in the seat of his car and describes what it feels like to be an F1 driver, emphasizing the importance of his connection with the car and his team to reach peak performance.
5. How to Deal with Failure
While Lewis has won more races than anyone in F1 history, he has learned valuable lessons from losses along the way. Learn how to deal with adversity and failure, and how to use those experiences to help you improve and get stronger.
6. How to Build Trust and Promote Teamwork
Lewis recognizes that the performance of his team members begins and ends with him. In this lesson, he teaches strategies for promoting teamwork in your everyday life, including communication, trust-building, and leadership techniques.
7. How to Exercise Self Discipline
Lewis's success requires an extreme level of control on and off the track, from his physical actions and work ethic to his impulses and emotions. In this lesson, you'll learn methods for exercising control and self-discipline for your own positive results.
8. Optimize Your Body for Performance
Lewis shares how his training as an F1 driver can help you improve your own physical condition. Learn about his diet and exercise habits and how to find what works best for you in reaching the level of fitness necessary to achieve your goals.
9. Mental Preparation
Lewis shares how keeping calm and focused in the car begins well before the race starts. In this lesson, you'll learn how to mentally prepare for and keep your mind in the right place to withstand any challenge.
10. The Power of Diverse Interests
In a sport where people eat, sleep, and breathe racing, Lewis says doing other things actually makes him better on the track. In this lesson, you'll learn the benefits of exploring diverse interests to enhance your various skill sets.
11. Influence the World Beyond Your Own
In this lesson, Lewis will talk about the significance of having the courage to speak out on important issues and standing up for others.
12. Pave the Path for Others
Lewis shares ways members can effect change in their own communities and features the work he does to benefit others by opening doors that were closed to him when he first began his career.
About Lewis Hamilton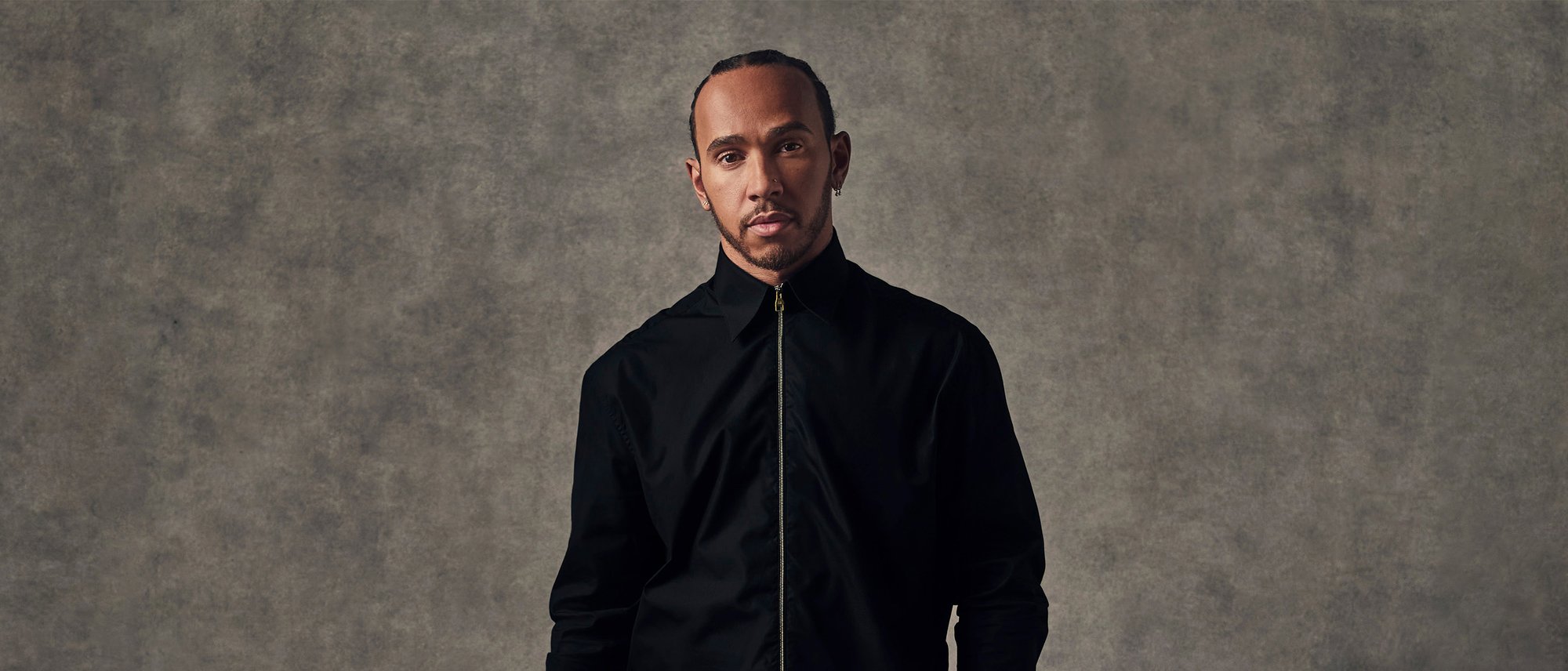 Sir Lewis Carl Davidson Hamilton (born 7 January 1985) is an English Formula 1 driver . Hamilton is one of the greatest drivers in Formula 1 history. He holds the record of 7 championships, equaling the legendary Michael Schumacher . Hamilton is also the first F1 driver to reach 100 poles and 100 wins, among many other records. In the 2021 season, Hamilton competes for the Mercedes racing team .
Hamilton's first kart was a Christmas gift from his father Anthony Hamilton to him when he was 6 years old. Hamilton started racing karting in 1993 and quickly showed his aptitude for racing. Two years later, at the age of 10, Hamilton became the youngest driver to win the British cadet karting championship.
In 1998, Hamilton was accepted into the McLaren driver's academy with a commitment to be promoted to F1 racing at the right time.
Since 2001 Hamilton has been racing professionally. He won the Formula Renault UK 2003, Formula 3 Euro Series 2005 and GP2 Series in 2006.
More courses from the same author: Lewis Hamilton
Share Tool - Group Buy Tools and Premium WordPress From $1
DELIVERY POLICY:
When will I receive my course?
You will receive a link to download your course immediately or within 1 to 21 days. It depends on the product you buy, so please read the short description of the product carefully before making a purchase.
How is my course delivered?
We share courses through Google Drive, so once your order is complete, you'll receive an invitation to view the course in your email.
To avoid any delay in delivery, please provide an Gmail and enter your email address correctly in the Checkout Page.
In case you submit a wrong email address, please contact us to resend the course to the correct email.
How do I check status of my order?
Please log in to CourseAMZ account then go to Order Page. You will find all your orders includes number, date, status and total price.
If the status is Processing: Your course is being uploaded. Please be patient and wait for us to complete your order. If your order has multiple courses and one of them has not been updated with the download link, the status of the order is also Processing.
If the status is Completed: Your course is ready for immediate download. Click "VIEW" to view details and download the course.
Where can I find my course?
Once your order is complete, a link to download the course will automatically be sent to your email.
You can also get the download link by logging into your CourseAMZ account then going to Downloads Page.
You may also like: