Do you want to add an effective, affordable, and simple new manual therapy technique to add to your skill set?
Introducing IASTM Technique 2.0
Discover, Step-By-Step, How to Enhance Your Manual Therapy Skills and Improve Your Clinical Outcomes and Patient Satisfaction By Learning Instrument Assisted Soft Tissue Mobilization
Do you want to add an effective, affordable, and simple new manual therapy technique to your skill set?
We believe instrument assisted soft tissue mobilization (IASTM) is an effective manual therapy technique that everyone should learn. We are going to reveal how we both use IASTM, cupping, and mobility bands everyday in our practices, and how you can quickly and easily start to use it yourself.
Mike Reinold & Erson Religioso
We'll show you exactly why, how, and when you want to use instrument assisted soft tissue mobilization (IASTM) and how to integrate IASTM with your current manual therapy techniques to compliment and enhance your results even more!
Effective Manual Therapy Technique
IASTM is a simple, yet effective, manual therapy technique that will help you achieve better results with your patients.
IASTM is not aggressive and does not cause excessive tissue damage and bruising
IASTM does not replace your hands – it compliments your hands by adding another layer of soft tissue assessment and treatment.
We'll show you how we integrate IASTM into our manual therapy techniques and how it helps us get great results!
Easy to Learn
IASTM does not have to be complicated and does not require a several days of expensive seminar to learn and begin using.
You can start using IASTM very quickly
IASTM is based on simple principles that any clinician can implement
IASTM can and should be used in conjunction with your existing manual therapy techniques
We'll show you step by how we use IASTM for various body parts, conditions, and movement pattern dysfunctions
Affordable to Begin
IASTM does not have to be expensive to learn or expensive to purchase the tools.
You do NOT have to spend thousands on seminars and special tools!
You can start using IASTM with great tools for less than $10
As you get more skilled, you can upgrade to better, but still affordable tools.
We'll show you how to start using IASTM with a low barrier of entry so that everyone can experience the benefits without the concern for cost or your budget!
Here is Everything You Need to Start Performing IASTM Today!
The Basics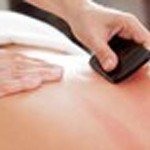 To start the program, we'll discuss the basics and the background behind IASTM.
Basic principles of IASTM
Origin of IASTM
Efficacy of IASTM
How to integrate IASTM to compliment your other manual therapy techniques
The Tools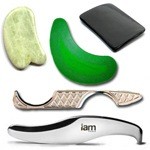 We'll also cover everything you need to know about the various options you will have for tools and supplies.
What type of tools are available?
What tools are the best?
The differences between tool materials
Simple tools to get started
Advanced tools as you get experienced
Simple and easy supplies you'll need
Links and recommendations for everything you'll need
Basic Treatment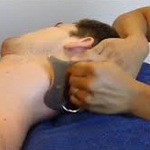 The core of the program will cover the basics behind using IASTM as a treatment technique.
How to use the IASTM tools to assess soft tissue
How to grip the tools
Treatment options based on various tools
How the edge of the tool changes your technique
Different stroke patterns for different reasons
Treating Specific Body Parts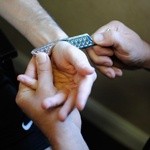 Once you have good understanding of how to use IASTM, we'll start breaking down different treatment techniques for various body parts.
How to perform IASTM for different body parts
Strategies for each area of the body
Soft tissue patterns to recognize and treat
Advanced Techniques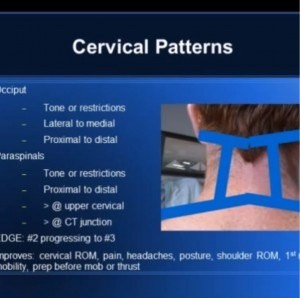 Once you have the basics down, we'll now start to show more advanced treatment techniques
How to combine IASTM with other manual therapy techniques
How to combine IASTM with movement assessment
How to use IASTM to treat functional movement patterns
Functional Cupping and Mobility Bands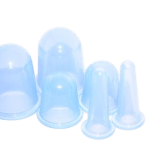 In addition to using IASTM tools, we also show you how we use cupping and mobility bands as part of IASTM
How to use cupping and mobility bands for IASTM
How to integrate IASTM and cupping to enhance movement patterns
How we use bands to enhance movement patterns
Examples and Case Studies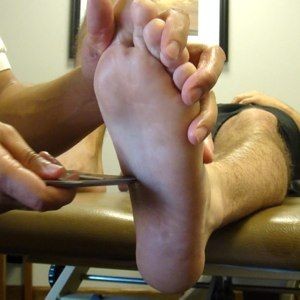 Integrating IASTM with our exam and techniques is important. We'll show some case examples of how to integrate IASTM for various conditions.
How to use IASTM for specific diagnoses such as lateral epicondylitis, cervical pain, and more
How to use IASTM for specific movement pattern disorders to improve mobility
Case examples of IASTM in use on actual patients
Resources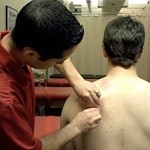 We'll share with you everything else you need to get started and learn more about IASTM
Recommended tools and where to purchase
Exclusive discounts on several different tools, cupping kits, and bands
Recommended lubricants and where to purchase
Learn more about the various IASTM resources and hands-on seminars
CEU Approval
The program is approved for 6 hours of CEU content from the NATA and APTA of MA. We'll give you all the info you need to submit it to other associations as well.
What Are People Saying About Mike Reinold, Erson Religioso, and IASTM technique?
Read more about: Mike Reinold, Erson Religioso
Share Tool - Group Buy Tools and Premium WordPress From $1
DELIVERY POLICY:
When will I receive my course?
You will receive a link to download your course immediately or within 1 to 21 days. It depends on the product you buy, so please read the short description of the product carefully before making a purchase.
How is my course delivered?
We share courses through Google Drive, so once your order is complete, you'll receive an invitation to view the course in your email.
To avoid any delay in delivery, please provide an Gmail and enter your email address correctly in the Checkout Page.
In case you submit a wrong email address, please contact us to resend the course to the correct email.
How do I check status of my order?
Please log in to CourseAMZ account then go to Order Page. You will find all your orders includes number, date, status and total price.
If the status is Processing: Your course is being uploaded. Please be patient and wait for us to complete your order. If your order has multiple courses and one of them has not been updated with the download link, the status of the order is also Processing.
If the status is Completed: Your course is ready for immediate download. Click "VIEW" to view details and download the course.
Where can I find my course?
Once your order is complete, a link to download the course will automatically be sent to your email.
You can also get the download link by logging into your CourseAMZ account then going to Downloads Page.
You may also like: