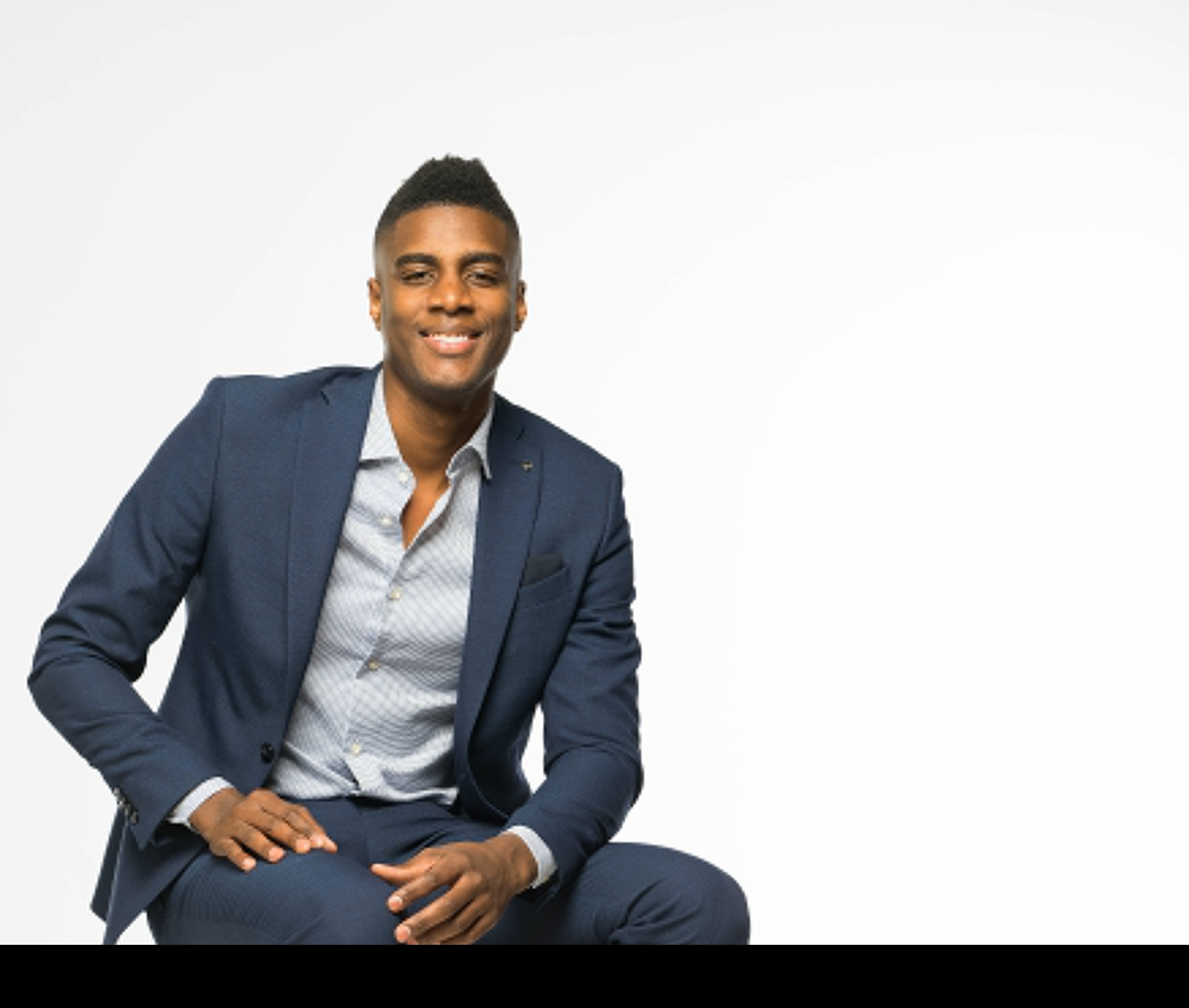 Nehemiah Davis is an award-winning author, entrepreneur and philanthropist born and raised in Philadelphia, Pennsylvania. At just 30 years of age, his accomplishments to-date exemplifies the defiance of all the odds stacked against him from birth. His father has been in prison since Nehemiah was just 2 years old.
Raised in this tough world by his mother and grandmother he endured several challenges that included being kicked out of high school, kicked out of college and fired from ten jobs. However, at age 21 his life changed for the better and his decision to take action resulted in him ing his first business and has dedicated his life to serving others through the Nehemiah Davis Foundation which was ed in 2007 by Nehemiah and his mother.
To-date the organization has served over 40,000 homeless citizens, seniors citizens and youth all around the world. In addition to traveling to 44 countries, being awarded and recognized around the world, Nehemiah's most recent accomplishments includes receiving the Steve Harvey's Good Neighbor award for 2016 and receiving the President's volunteer service award at the White House. Nehemiah also co-founded a movement to help get 60,000 bottles of waters to the citizens in Flint Michigan during their urgent water crisis.
The Nehemiah Davis Foundation feeds the homeless weekly and facilitates eight annual events spanning from a back-to-school event, a Thanksgiving and a Christmas event all designed in the spirit of supporting those in need. As an author of three books, Nehemiah has recently ed his own publishing company to help other upcoming authors reach their goals to publish their work.
Lastly, earlier this year Nehemiah opened a community center in his neighborhood which offers several free programs for the youth including a writing work shop, guitar lessons, sewing lessons and vocal lessons. Nehemiah's mission is to help other people become the best they can be through his tireless philanthropic and entrepreneurial work.
How To Start Your Own Event Space In The Next 3-6 Months Course Curriculum
Event Courses
Thank You (1:43)
Event space intro (1:37)
Event space into 2 (2:59)
Event space Story (13:46)
Event space starting and event space (2:07)
Event space finding event space (12:26)
Event space what happens when it comes to an event space (11:32)
Neo event space walk through guide (10:42)
Event space foundation walk through (4:26)
Event space marketing intro (0:49)
Event space marketing (4:28)
Event space marketing 1 (6:15)
Event space marketing 3 (3:59)
Event space legalize event space (3:35)
Event space Financing (8:56)
Event space contests (8:18)
Event space covering over head costs (4:17)
Event space IG advertising (6:45)
Event space pricing (8:04)
Event space employee (5:44)
Event space bad client (5:44)
Event space advanced marketing (2:54)
Event space close (1:55)
More courses from the same author: Nehemiah Davis
Share Tool - Group Buy Tools and Premium WordPress From $1
DELIVERY POLICY:
When will I receive my course?
You will receive a link to download your course immediately or within 1 to 21 days. It depends on the product you buy, so please read the short description of the product carefully before making a purchase.
How is my course delivered?
We share courses through Google Drive, so once your order is complete, you'll receive an invitation to view the course in your email.
To avoid any delay in delivery, please provide an Gmail and enter your email address correctly in the Checkout Page.
In case you submit a wrong email address, please contact us to resend the course to the correct email.
How do I check status of my order?
Please log in to CourseAMZ account then go to Order Page. You will find all your orders includes number, date, status and total price.
If the status is Processing: Your course is being uploaded. Please be patient and wait for us to complete your order. If your order has multiple courses and one of them has not been updated with the download link, the status of the order is also Processing.
If the status is Completed: Your course is ready for immediate download. Click "VIEW" to view details and download the course.
Where can I find my course?
Once your order is complete, a link to download the course will automatically be sent to your email.
You can also get the download link by logging into your CourseAMZ account then going to Downloads Page.
You may also like: