Description of Certified Addictions-Informed Mental Health Professional (CAIMHP): Two-Day Intensive Competency Training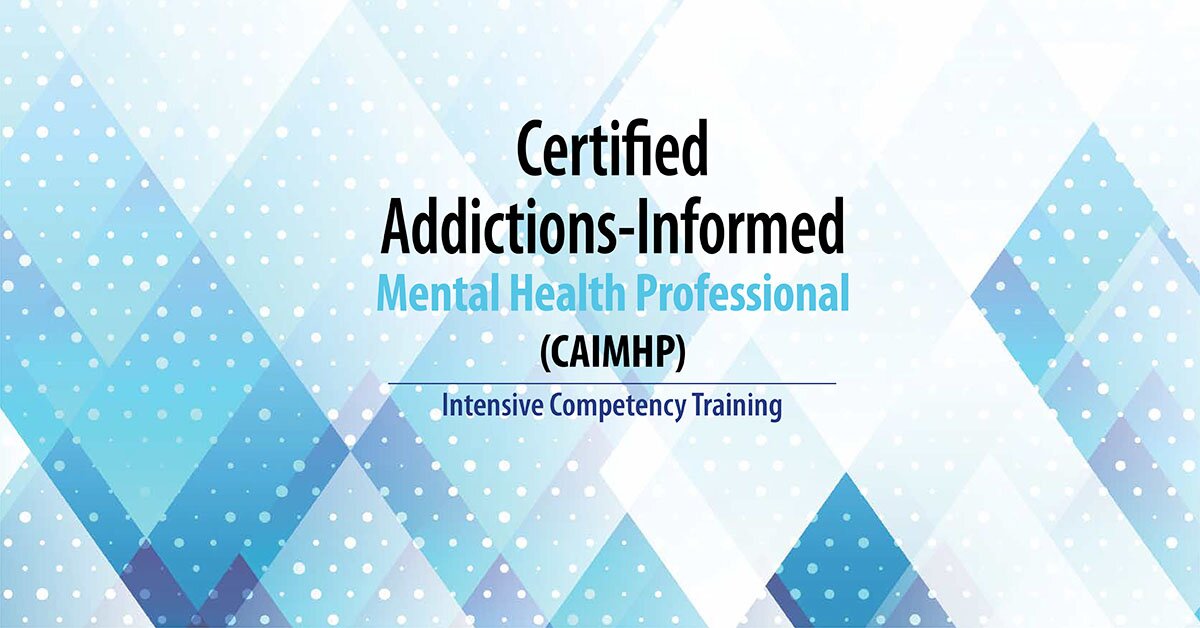 America is facing an epidemic of substance misuse, but there's a major obstacle to getting people the help they need: There's simultaneously a nationwide lack of training in addiction treatment for professionals as well as a massive need for people with this training. These problems are severe; many future mental health providers are graduating without ever completing a single course in substance abuse treatment.
But substance abuse is very much part of the real world of mental health treatment – even if that's not why your clients came into your office. Be prepared to recognize substance use and get your clients the help they need.
Watch me, Paul Brasler, LCSW, for this intensive two-day seminar and I'll walk you through numerous proven strategies and interventions that you need to effectively recognize and treat substance use disorders.
Complete this program, and through a combination of the latest addiction research and clear examples of treatment, you'll learn:
How to differentiate between casual misuse and addiction
Who you should treat and when you should refer out
Techniques to improve client engagement and treatment compliance
How to modify your interventions for use with special clinical populations, including veterans
Best of all, upon completion of this seminar, you'll be eligible to become a Certified Addictions-Informed Mental Health Professional (CAIMHP) through Evergreen Certifications. Certification lets colleagues, employers, and clients know that you've invested the extra time and effort necessary to understand the complexities of treating addictions in clients. Professional standards apply.
What you'll learn in Certified Addictions-Informed Mental Health Professional (CAIMHP): Two-Day Intensive Competency Training
Objectives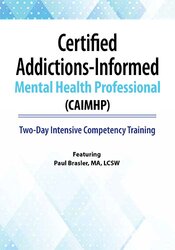 Appraise the causes of substance use disorders & factors that reinforce drug use as related to case conceptualization.
Analyze the basic neurobiology of addictive chemicals and its treatment implications.
Categorize commonly misused drugs, including current "street names" of these substances, as related to assessment and treatment planning.
Assess the signs and symptoms of substance intoxication and distinguish withdrawal syndromes for each drug class as related to case conceptualization.
Perform a clinical assessment to distinguish substance use disorders from other mental health disorders and inform the clinician's choice of treatment interventions.
Analyze the various levels of substance use treatment, including medication-assisted therapies, to inform clinical treatment interventions.
Evaluate the process of detoxification and its treatment implications.
Utilize clinical strategies, such as motivational interviewing, to improve client engagement and foster behavioral change.
Modify clinical interventions for use with clients in special populations, such as adolescents or pregnant women.
Utilize clinical strategies to engage the client's family in treatment to improve treatment outcomes.
Demonstrate strategies used to improve the efficacy of group therapy, such as strategies for addressing disruptive members and building group cohesion.
Evaluate ethical and legal issues related to substance use and substance use treatment, including circumstances when you should disclose client records.
Outline
The Science Behind Substance Use Disorders

Biopsychosocial aspects of substance abuse
Attachment & trauma
The brain's reward system
How metabolism impacts substance abuse

Signs of Intoxication & Withdrawal Symptoms

Alcohol & other depressants
Stimulants
Opioids
Cannabinoids
Psychoactive plants & chemicals
Inhalants

Assessment of Substance Use Disorders

How to ask sensitive intake questions
Take-home screening tools
Identify substances that mimic other disorders
Spot co-occurring disorders & trauma
How to navigate a high risk of misdiagnosis
Non-invasive drug screenings

Treatment Planning: Determine Level of Care

How to approach level of care decisions
Why detox alone is NOT treatment
Detox protocols
Types of inpatient & outpatient treatment
When is partial hospitalization necessary
Which treatment level is right for your client?

Recognize & Treat Behavioral/Process Addictions

Compulsive gambling
Compulsive sexual behaviors
Electronic addictions

Treatment of Substance Use Disorders
Strategies to Improve Client Engagement & Treatment Compliance

Motivational interviewing
Reward gains & treatment compliance
Case management: Link the client to resources
Medication-assisted treatment

Psychodynamic Approaches

The role of the ego in addiction & recovery
Identify & confront defense mechanisms
Recognize & heal past trauma

Cognitive-Behavioral Interventions

Apply the A-B-C model to substance abuse
Recognize triggers to use
Foster coping skills
Deconstruct negative schemas

Substance Use Disorders & The Family

The family's role in recovery
Family member roles: Enablers & heroes
Overcome family rules that block progress
When the client is shielded form consequences
How & when to engage the entire family

Treatment Strategies for Special Populations

Children & adolescents
Active military & veterans
LGBTQ clients
Pregnant women
Older adults

Group Therapy Strategies

Handling intoxicated members
How group support works differently
Barriers to treatment
Getting people to talk
Spotting dealers within the group
Referring to 12-step groups & alternatives

Legal & Ethical Issues in Treating Substance Use Disorders

Privacy laws & when you should disclose
Impaired practitioners
Working with incarcerated clients
Drug treatment courts
Bias in treating recovering clients
Recognize & address vicarious trauma
Limitations of the research & potential risks
Who is "Certified Addictions-Informed Mental Health Professional (CAIMHP)" course for: 
Counselors
Social Workers
Psychologists
Addiction Counselors
Marriage & Family Therapists
Nurses
Nurse Practitioners
Case Managers
Physician Assistants
Physicians
Psychiatrists
Paramedics and Other First Responders
Probation/Parole Officers
Police Officers
Clergy
About Paul Brasler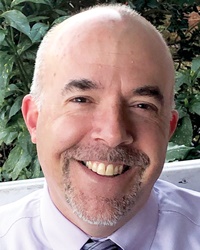 Paul Brasler, MA, MSW, LCSW
Paul Brasler, MA, MSW, LCSW, has been a social worker for 25 years. He is the Behavioral Health Addiction Specialist for Virginia Medicaid, where he conducts training and technical support for SUD treatment providers across Virginia. Prior to this, Paul was the head of Behavioral Health for Daily Planet Health Services, a Federally Qualified Health Center in Richmond, Virginia. In this role, Paul helped build a nationally recognized Medication Assisted Treatment Program.
Paul has extensive experience in working with people with substance use disorders, particularly adolescents and children. After finishing graduate school, Paul went to work at an adolescent residential treatment program, where he developed a treatment component for adolescents with substance use disorders. From 2003-2010, he was a senior clinician in the Chesterfield County Juvenile Drug Court and provided individual, family, adolescent group, and multifamily group therapies for adolescents with SUD.
Paul moved on to conduct psychiatric and substance use disorder evaluations (in adults and minors) in emergency departments in the Greater Richmond, Virginia area until 2017. Paul also served as adjunct faculty in the school of social work at Virginia Commonwealth University, where he developed a graduate course on substance use treatment.
Paul has been a PESI presenter since 2016, and he has presented classes on mental health emergencies, high-risk clients, and substance use disorder treatment across the country. His first book, High-risk Clients: Evidence-Based Assessment & Clinical Tools to Recognize and Effectively Respond to Mental Health Crises was published by PESI in 2019. His second book, on substance use disorder treatment, is currently in press and is due to be released by PESI in the fall of 2022.
Speaker Disclosures:
Financial: Paul Brasler has employment relationships with the Department of Medical Assistance Services and the Bon Secours Mercy Health System. He is the President of Providence Consulting & Education, LLC. He receives a speaking honorarium and royalties from PESI, Inc. He has no relevant financial relationships with ineligible organizations.
Non-financial: Paul Brasler has no relevant non-financial relationships.
More courses from the same author: Paul Brasler
Share Tool - Group Buy Tools and Premium WordPress From $1