Description of Reverse the Sandglass: Movement Intelligence
Reversing the Sandglass
The Movement Intelligence of Safe Two-Phase Exploration to Recharge Memory and Health
Could it be that one of the factors associated with memory loss is gravity-related?
When was the last time you inclined your head lower than your heart?
What happens to our brain cells when, under the effect of gravity, the downward traffic emptying stale blood from the head proceeds at a faster pace than the traffic flowing fresh nourishing blood back up to the head?
What happens to a person whose diminished movement lacks dynamic impacts that could empower circulation in pumping his blood upward against gravity, and might even overcome some of the Blood Brain Barrier?
What happens to chronically impoverished cells that suffer malnutrition?
I hope someone becomes intrigued enough by these questions to investigate how the absolute context of gravity, with respect to our bodily management, relates to brain chemistry — a dilemma deserving proper attention and clinical research.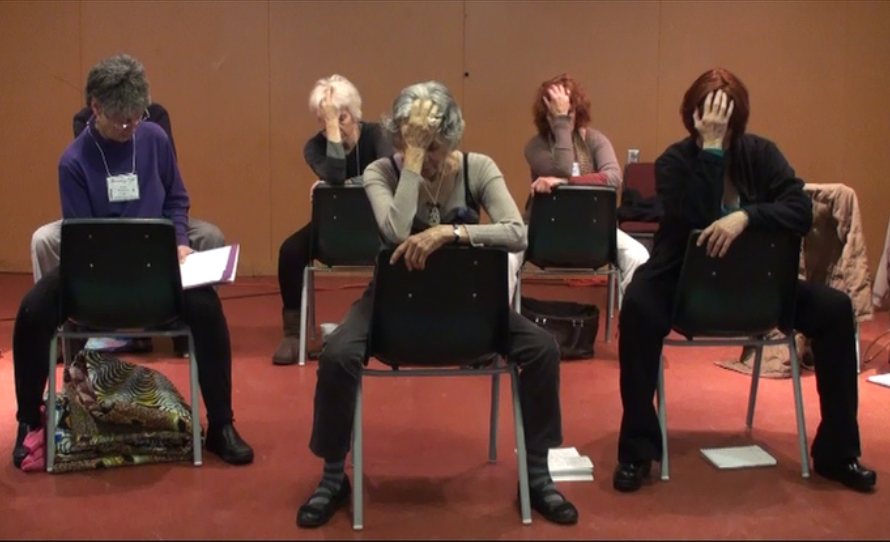 What you'll learn in Reverse the Sandglass: Movement Intelligence
My Reverse the Sandglass program attempts to provide a movement-based solution to one of the most humiliating disease of our times — the loss of memory and human identity.
The first phase, a 5-hour preface, provides careful and gradual guidance in safe procedures that reintroduce a minimal lowering of the head back into personal movement vocabulary.
The advanced second phase is meant for fully fit people who wish to build up a prophylactic reserve to protect them from future drying out of their brain cells.
They learn to turn completely over, the sandglass way — pelvis up, head down — not without our same password: Safety First.
About Ruthy Alon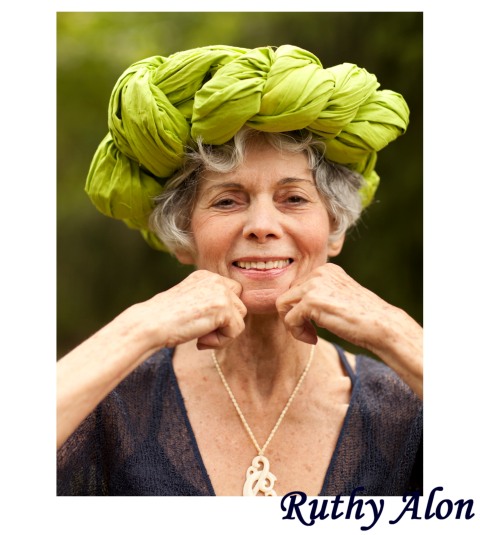 Ruthy Alon (1930—2020) was among the 13 fortunate students who sat on straw stools around the low treatment table at Moshe Feldenkrais's first training program. From those early days in Israel, the Feldenkrais Method became the central axis of Ruthy's development and professional contributions. She was the first practitioner to follow Moshe to the U.S., in 1972, coming to the Esalen Institute in California, and then teaching his new approach to the improvement of human functioning in centers around the world.
She always taught with loving kindness and generosity. She continued to learn and to bring the Method to the public, making it easily accessible for everyone.
At the 2018 Feldenkrais® Guild conference, in Washington D.C., Ruthy was honored with a Lifetime Achievement award for her contributions to the Method and our community. Her brilliant thinking and innovation has helped thousands of people over many decades. Her students, both of the Feldenkrais Method® of somatic education and Movement Intelligence will continue on her name teaching her beautiful body of work.
More courses from the same author: Ruthy Alon
Share Tool - Group Buy Tools and Premium WordPress From $1